Dr Danielle Densley Tingley
Department of Civil and Structural Engineering
Senior Lecturer in Architectural Engineering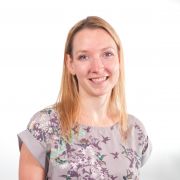 d.densleytingley@sheffield.ac.uk
+44 114 222 5057
Room F134, Sir Frederick Mappin Building
Full contact details
Dr Danielle Densley Tingley
Department of Civil and Structural Engineering
Room F134
Sir Frederick Mappin Building
Mappin Street
Sheffield
S1 3JD

Profile

My research explores sustainable building design solutions, focusing on material impacts, so we can create a built environment that operates within the carrying capacity of the planet.

Dr Danielle Densley-Tingley

---

Danielle studied her undergraduate degree and PhD in the Department, and has completed post-docs here and at the University of Cambridge, before starting as a lecturer in 2016.

Danielle is passionate about reducing the impact of the built environment on the planet, particularly focusing on how our use of materials can reduce greenhouse gas emissions, and thus minimise climate change.

Danielle's previous roles have included leading the work on material efficiency in construction in the UK INDEMAND Centre at the University of Cambridge; where she worked with industry to understand the practical challenges and opportunities of reducing material demand in the built environment.

She has also worked on the multi-disciplinary BIG Energy Upgrade Project at the University of Sheffield, exploring the environmental impacts of external wall insulation and advising partner local authorities on best practice retrofit.

Her PhD was in design for deconstruction and material reuse and her undergraduate degree in Structural Engineering and Architecture.

Throughout her research she aims to work with industry partners in order to put research into practice, and deliver a real change in the built environment.

This Future of Structures podcast includes more details about Dani's research interests, including discussions about circular economy principles and reducing the carbon impact of construction practices.

---

---

Research Themes
Research interests

Danielle's research looks into both the materials used in creating structures, and the design of structures.

She takes a multi-disciplinary, multi-scale approach to tackle this problem, working with colleagues from the Departments of Materials Science, Geography, Architecture, Urban Planning, Computer Science, and Automatic Control and Systems Engineering on a diverse range of projects, from investigating public perception of low-carbon materials, to understanding resource in informal settlements, through to her work as a Director of the Urban Flows Observatory.

The Urban Flows Observatory seeks to understand the flow of energy and resources in cities, with Danielle leading the work on resource flows, and in particular trying to answer the question, 'what is Sheffield made of?'.

Understanding existing built environment stocks enables strategic retrofit, material salvage and reuse when demolition occurs, reducing the demand for new materials. This work will develop an approach to measure the circular economic potential of a city's built environment.
Publications

Journal articles

Chapters
Research group

Resources, Infrastructure Systems and built Environments Discipline
Grants

Understanding public perceptions and experiences of low carbon building materials. This project is a pilot study to explore public perception of low carbon building materials. It will investigate public understanding and perception of any direct benefits, co-benefits or drawbacks from using these materials, through a series of deliberative workshops. It...

---

Sheffield Urban Flows Observatory

Prof. Martin Mayfield and Dr Danielle Tingley have won funding for a new Sheffield Urban Flows Observatory which will create a model of Sheffield's energy and resource usage using fixed and mobile sensors and thermal cameras attached to drones, balloons and cars to scan the city. The observatory will bring...
Potential PhD offerings

Unfortunately I am not seeking any PhD Students at this time, however please contact me if you are interested in doing a project in my research area.