UKCRIC - Urban Flows Observatories
The Urban Flows Observatory seeks to understand how the physical (energy and material resources) metabolism of cities can be effectively measured, understood and utilised.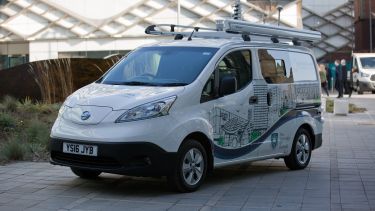 To do this, we will deploy mobile and fixed sensors around Sheffield to improve our understanding of the city. 
We will use this knowledge to answer questions such as what are the actual resource consumption characteristics of a city? How is this composed and how does it vary as a function of social, economic and environmental indicators? What are the environmental consequences of this type of consumption? Could the circular economy play a role in changing this balance?
We aim to provide the methodologies and tools to design urban sensing architectures, to manage and analyse urban data streams. From this, we will develop a robust evidence base to facilitate local and national decision making, supporting the creation of zero carbon, healthy, happy cities.
Sponsor
ENGINEERING AND PHYSICAL SCIENCE RESEARCH COUNCIL (EPSRC)
Research Themes
Project Dates
Start Date : 01/04/2017
End Date : 31/03/2020 
Links
People Involved
Our league table rankings
Top 50 in the world and 7th in the UK according to the QS World University rankings by subject (2022).
8th in the UK according to the Complete University Guide (2023).
10th in the UK according to the Times University League Table (2023).
Flagship institutes
The University's four flagship institutes bring together our key strengths to tackle global issues, turning interdisciplinary and translational research into real-world solutions.