Jacques Calitz: BEng Civil Engineering
I can't believe it's already been over ten years since I first walked into the Department of Civil & Structural Engineering at the University of Sheffield. Being an international student, the University offered me the necessary support to make Sheffield feel like my home away from home and the Department gave me the necessary care and guidance to help me with any technical and language requirements to get me on par with my peers.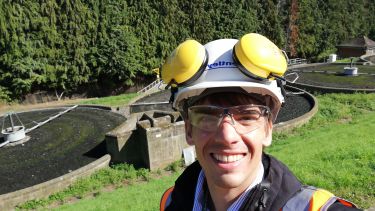 I completed my BEng in Civil Engineering, which was a structured course with lectures and tutorials aimed at progressing from the fundamentals to more advanced principles in three years. All the principles are brought together in the Integrated Design Project acting as practical example of what a civil engineering project will be like in the work environment. The University has world class facilities and lecturers, which is why it is one of the best universities, especially for civil engineering.
The degree provided me with a wide range of skills and knowledge in various civil engineering disciplines, which I could then apply directly in the work place in both my summer placements and when I started my first graduate job.
The variety of modules also allowed me to alter civil engineering disciplines with ease. I started off being a structural engineer, but I am now a water engineer specialising in clean water and drainage networks.
I am proud to be a Sheffield Alumni and I can definitely testify that a degree at the University of Sheffield is a worthwhile investment and prepares you for whatever your future entails.
Our league table rankings
47th in the world and 6th in the UK according to the QS World University rankings by subject (2020).
8th in the UK according to the Times University League Table (2020).
8th in the UK according to the Complete University Guide (2021).
Clearing and Adjustment
We have places available on some courses for additional high achieving students through Clearing and Adjustment.