Cliona McCabe, Adult Nursing

Cliona McCabe
Undergraduate student
Adult Nursing
Cliona found the clearing process at the University of Sheffield reassuring and supportive.
I originally felt unsure about what I wanted to study at university but settled on Midwifery and had offers from a few different universities. 
I did not take my A Level exams due to the pandemic, and found out on results day that my government awarded grades meant I was unsuccessful in securing my place to study Midwifery. However I had made up my mind that I wanted to do Adult Nursing instead. I checked through UCAS what universities had places left in clearing and phoned the number for the University of Sheffield. I remember the person I spoke to on my phone being very supportive and this made me feel very reassured that I was welcome and would enjoy my time at Sheffield. During my phone call I had my interview arranged for the same day, then found out a couple of days after that I had been offered a place. 
I chose to contact Sheffield because it is a major city but still close to the countryside. I have always lived in Sheffield and I liked all the entertainment opportunities I have here such as Meadowhall, the Lyceum and Tramlines festival. I also love being able to go out into the Peak District on walks. No other university that I looked at offered me the opportunity to have both the city experience and the relaxation that comes with the countryside being on my doorstep. During my two years at Sheffield, I have always felt very welcomed and supported. 
My best advice for people going through clearing is don't be scared, people want to help you and get you a place at university! Stay organised, have a piece of paper with your details and remember a pen to write everything down!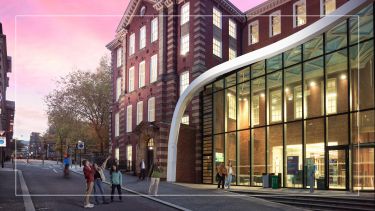 Visit us
Discover what sets Sheffield apart at our undergraduate open days on the Saturday 21 October or Saturday 18 November.