Connor Bragger, Journalism Studies
Connor originally planned to study at the University of Sheffield but applied through clearing after finding himself with lower grades than expected.
I had originally planned to study at the University of Sheffield but due to Covid-19 and revised grades for A-level students, I found myself with lower grades than expected.
Sheffield appealed to me because I knew it was the best university for journalism and the chance to live in a new city excited me. I'd visited on open days so I had an idea of what to expect so I applied to the University through clearing.
The University does have clearing open days, but as this was my first choice university I had already had the chance to look around campus. 
The clearing process can be an anxious wait, especially on popular courses like journalism which very rarely go into clearing, but my advice would be to go to the university you have in mind. If your heart is set on it, give them a ring. 
With the Covid-19 pandemic my lecturers have tried their best with keeping it interesting even though that is difficult for such a practical course. Despite the circumstances though, I have had a great time in my first year and have really tried to make the most of it. 
One of the University's hidden gems is definitely the Edge Bar in Endcliffe, it's a fun place to go and there's a good buzz especially at the moment now the football is on!
My advice to freshers would be to try and talk to and message people as much as possible. 
Over lockdown zoom calls and quizzes helped bring me closer to my coursemates, hopefully next year we'll be able to do more in person!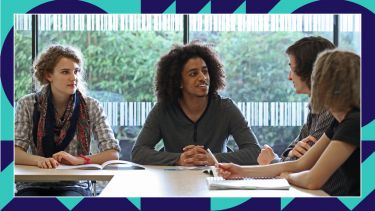 Open days
Find a home for your ambition. A Russell Group University. Discover what's possible at our next undergraduate open day.