Elizabeth Rogers, Mathematics and Philosophy

Elizabeth Rogers
Undergraduate student
Mathematics and Philosophy
Elizabeth found the clearing open day helpful in making her decision to study at the University of Sheffield.
I originally chose to study mathematics at the University of Warwick. However, during Year 13 I realised that I had a passion for philosophy too. I was worried about getting the grades I needed for my firm choice, and decided that if I was to enter clearing I wanted to do a dual honours course to study Mathematics and Philosophy. I researched my options and found this combination is only offered at a small number of universities. 
On results day, I didn't meet the grades for my firm choice. I knew which universities offered the course I wanted to do, and decided to contact them. When I called the University of Sheffield, they said that they had space on the course and made me an offer. A member of the Mathematics Department later called me to answer my questions about the course and the university. This really helped me to know I was choosing the right university as they all seemed very welcoming and enthusiastic about the course. 
I was invited to visit Sheffield in person for a clearing open day. This was very reassuring as I was able to view the university and meet staff members from the departments I would be studying in. 
My advice for anyone who is thinking of going through clearing this year is to make a plan which lists the university, the phone number and the course title and code so that you are prepared. The UCAS website is a very good place to find out which courses can be accessed through clearing. It can be very stressful but everyone will be really helpful and friendly.
Since joining the university, I have become a member of the sign language society which meets weekly to learn new signs and socialise. I have really enjoyed learning the signs and meeting new people.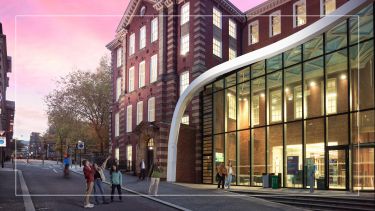 Visit us
Discover what sets Sheffield apart at our undergraduate open days on the Saturday 21 October or Saturday 18 November.