Emily Baker, Plant Sciences

Emily Baker
Undergraduate student
Plant Sciences
Emily couldn't have asked for a better clearing process at Sheffield.
I originally intended to study Plant Sciences at the University of Manchester. When I opened my results, I was disheartened to see I hadn't got the grades. Due to difficulties relating to my mental health, I had struggled to meet my potential just before COVID hit, leaving me with a lower estimated grade. I made Sheffield my insurance choice but on results day my offer was altered to a course with a foundation year, rather than the integrated masters I originally wanted.
I couldn't have asked for a better clearing process at Sheffield. Compared to other universities with never-ending hold music and constantly changing availability, the Director of Admissions on my course emailed and phoned me throughout the whole process and automatically put me into the clearing cycle. 
I was able to discuss my circumstances, have my concerns listened to and be assured that the university was doing all that they could to have me there in the new academic year without the foundation course.
The support didn't end when I had my place at the university, the staff have been fantastic in providing the help and adjustments I've needed ever since. For example, everybody coming in through clearing is guaranteed accommodation, which was a relief for me as I was concerned about the hassle of finding somewhere to live. 
The DDSS (Disability and Dyslexia Support Service) and the Department of Biosciences have consistently been there to assist me in my time at Sheffield, providing everything from counselling to exam adjustments.
I have found both the university and city incredible so far. There's something for everybody here from plenty of green spaces to nightlife and shopping. The Students' Union is great for nights out but also just for some downtime during busy days as there is plenty of space to sit and relax. As well as that, there's so many societies to take part in to make friends. I've been a member of Mycology (mushroom!) Society as well as political and charity related ones.
The best thing about Sheffield for me is the number of opportunities I have had here, particularly as somebody studying something fairly niche. This has ranged from the Gatsby Plant Science Summer School to PPS (Plant, Photosynthesis and Soil) talks within the University. These opportunities and the support of staff have empowered me to apply for summer internships and further employment opportunities.
I genuinely couldn't have asked for a better outcome from what appeared to be a rather unfortunate situation two years ago. My advice to people going through clearing would be to keep calm and know that regardless of what happens, everything will be okay. It can feel daunting and quite lonely but so many people go through clearing and often find something better than what they were looking for in the first place.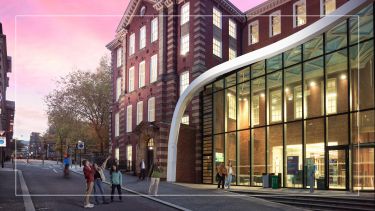 Visit us
Discover what sets Sheffield apart at our undergraduate open days on the Saturday 21 October or Saturday 18 November.