Sanela Ramić, Molecular Biology and Biotechnology

Sanela Ramić
Undergraduate student
Molecular Biology and Biotechnology
Sanela felt supported from the first conversation with the University of Sheffield.
Unfortunately Covid meant I was unable to sit my final International Baccalaureate exam in 2020, and I didn't get my required grades. I phoned lots of universities, but Sheffield stood out from the first "hello" on the clearing helpline. I already felt welcome and supported from the first conversation.
The fantastic clearing team behind the phone calls and emails made the experience run much smoother than I imagined. All my queries were answered, there was full transparency and I didn't feel left in the dark. After using the clearing process to secure my place at the University of Sheffield, I was also guaranteed accommodation which lifted a weight off my shoulders. 
I wanted to be in a close-knit community at university. Now at the end of my first year, I can say that Sheffield has exactly that. It's my home away from home. I have made lifelong friends through clubs and societies, at my accommodation and through my lectures and seminars. 
Our Students Union is the centre of our social life here in Sheffield and with a diverse range of societies to choose from there's definitely something for everyone. I found friends with similar interests in the acapella society and pushed myself to join the mountaineering society.
The University of Sheffield was the best choice for me as I love being outdoors, and having the Peak District nearby meant I could achieve a city/countryside balance. 
As I write this from the comfort of my university dorm, I wish I could have told myself that everything was going to be okay! This is an incredible place and you better prepare yourself for an exciting year ahead!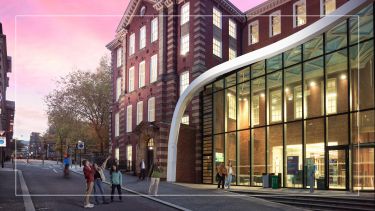 Visit us
Discover what sets Sheffield apart at our undergraduate open days on the Saturday 21 October or Saturday 18 November.