Stressed about clearing or adjustment?
Katharine Swindells, outgoing Welfare Officer at the Universitys Students' Union, shares her advice for students who might be worried about clearing or adjustment this results day, as well as information on how the University aims to make clearing and adjustment as stress-free as possible.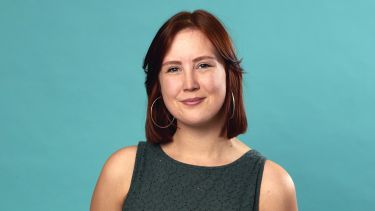 Something has definitely changed about results day, even since I left school a few years ago. Watching my sister, who is in her first year of university now, go through the process, I was shocked by the sheer quantity of options openly presented to her, and the methodical, tactical way she and her friends approached the day. It's great if young people feel more empowered to make conscious choices about their future, but I worry that, amidst all the stress on the day, they're getting pressured by universities into making decisions which may not be best for them.
At Sheffield we've tried to take steps to alleviate some of the pressure. The University of Sheffield has always been clear that we believe in being 'responsible recruiters,' and the former Director of Admissions has talked several times on the importance of not pressuring students to make a decision about where to study on results day and instead giving them time to sleep on it.
The University holds special open days to allow clearing and adjustment students to visit the accommodation before accepting a place, something most other universities don't do. Where you live as a student can be pivotal in terms of your enjoyment of your time at university and your ability to settle in, so the University offers guaranteed accommodation to all students coming through clearing or adjustment.

Students can also pre-register their interest in clearing and adjustment via the website, which again helps you save time and relieves stress on the day. Our clearing call centre team know that students may be anxious or upset on the phone, and are trained to make the process as easy as possible. Some of them are even students who themselves came through clearing the year before , so know exactly what you're going through!
The fact is, whether you think it's a good thing or not, higher education is a marketplace. Universities are competing for you, so you hold the power. Don't let them rush you and  take your time in making sure you make the right decision for you. Here are my tips on how to keep your head on the day:
Number one - be proud of yourself! You've done amazing to get to where you are and don't let whatever happens on results day overshadow that.
Look after your body: Try to get a full night's sleep the night before and eat a proper breakfast. You'll feel better and think better for it.

Try your best not to compare yourself to your friends: I know it's easier said than done, but remember that A-Level results are not the be all or end all measure of success.

Think about what matters to you: Take the time to seriously consider your options well in advance of results day, so that you can think with a clear head. What do you want from university? Are you dead set on living in a big city or being part of a university sports club? Would you prefer to do a slightly different course at your favourite university, or the exact same course somewhere else?

Research is your friend: Think about a worst-case and best-case scenario for your grades, and look into the options available, including things like foundation courses. The more information you have, the less you can be pressured into making a rash decision.

Talk to people you trust: Parents or perhaps siblings or friends who have been through this are a good place to start. Ask for their advice in the planning stages, but also listen to your own thoughts and gut instinct - you don't have to do something just because your family think you should.

Remember there are other options: If you're really disappointed, remember that going to university straight away is not the only option either. You could take a year out to think about your options, or retake some exams. It's getting more and more common and many students feel glad for the extra maturity and experiences that year brought them. Or you may even find you don't fancy university at all - and that's fine too!
Ultimately, take clearing and adjustment slowly and try to think clearly. You're young, and the world is full of options for you so don't let yourself get pushed into a rash decision just because you're stressed out. I know it feels like such a huge decision but I'm sure wherever you go and whatever you do, you'll make it your home. And often, when life doesn't go the way you planned, is when the best things happen.