What Do People Look For In Parties Today?
Crick Centre Director, Dr Katharine Dommett and Dr Luke Temple, have published a report that looks at public attitudes towards political parties.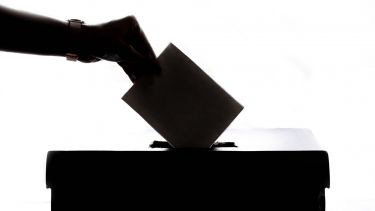 What People Want to See in Parties Today provides new insight into how people view parties today, and outlines the kind of change that they would like to see.
Gathering data through a survey administered by YouGov and three public workshops, the report found that the top words used to describe political parties by workshop participants included 'unrepresentative', 'undemocratic', 'self-interested' and 'divided'. Seventy-seven per cent of those surveyed said they were fairly or very dissatisfied with parties. Forty-six per cent of people said parties need major reform, 26 per cent said that reforming parties is pointless and they can't be made to work, while 25 per cent said parties need minor reform and three per cent said they work well and do not need reform at all.
Looking at what people want, the study found that people would like to see parties adopt the following principles:
Transparency – they want to understand what parties do, how decisions are made and what influence they can have.
Communication – they want honest and accountable parties that communicate with the people. They want to know when something has gone wrong and want parties to explain and take responsibility when something doesn't work out as planned.
Reliability – they want to see parties that outline an agenda and stick to it, enacting their manifesto promises and sticking to pledges. They do not want parties that are self-interested, or that are dogmatic and uncompromising.
Principles – they want parties that are guided by their principles when making policies or decisions, using these ideas to filter the different voices and influences that can affect the decision made.
Inclusivity – they want parties to include a range of different voices and ideas. Rather than just listening to members or supporters, people want parties to listen to experts, opponents and the wider public.
Accessibility – they want a range of ways to engage with parties, but they don't want parties to entirely open up. Certain activities should continue to be the preserve of members and leaders, but for less intensive activities citizens want a wider range of people to be able to get involved.
Integrity – they want parties to be honest, ethical and dignified. Rather than focusing on the competition of party politics and the partisan behaviour this can promote, people want parties that have moral codes and principles that underpin how they work.
These findings can be used by political parties to make changes to bring their party more in line with public desires, promote the ways they already do these things, or challenge people's ideas and offer an alternative set of benchmarks against which they feel they should be being judged.
A number of commentators have responded to the report including Lord David Blunkett, Dr Tim Bale, Alex Runswick, Simon Woolley, Dr Mark Pack and others.
To read the full report, visit here and the blog posts are available here.
For any questions, please contact Dr Dommett or Dr Temple.