Spin-out company secures £1.4 million to develop hearing loss treatment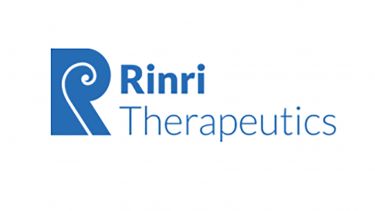 Biotechnology company Rinri Therapeutics is a spin out of the University of Sheffield and is developing a novel cell-based therapy to restore hearing loss.
The therapy is based on the pioneering work of Professor Marcelo Rivolta from the Department of Biomedical Science, a recognised world leader in the field of sensory stem cell biology.
Rinri's approach is to reverse neuropathic sensorineural hearing loss (SNHL) through the repair of the damaged cytoarchitecture in the inner ear.
SNHL occurs when there is damage to the hair cells in the cochlear and/or the auditory nerve.
There are currently no pharmacological treatments available for SNHL despite the rapid increase in the number of patients that suffer from this condition globally.
---
I'm delighted to see the work of a University of Sheffield academic, who is leading the way in hearing loss research, is set to be translated into a novel regenerative cell therapy.

This therapy could make a real difference to people suffering with SNHL hearing loss and potentially transform the way it's treated in the future.

Professor Dave Petley

Vice-President for Innovation at the University of Sheffield
---
The new financing, which was co-led by Boehringer Ingelheim Venture Fund and UCB Ventures and joined by BioCity, will support the ongoing growth of the company. In addition, Detlev Mennerich, PhD, Investment Director at Boehringer Ingelheim Venture Fund; Erica Whittaker, PhD, Head of UCB Ventures; and Claire Brown, PhD, Investment Director at BioCity have joined Rinri's Board of Directors.
Dr Mennerich said: "We have known Marcelo and followed his ground-breaking research, which was published in Nature, for many years, and are pleased to contribute to the creation of Rinri.
"If the impressive pre-clinical in vivo regeneration data translates into humans, the technology has the potential to be a game-changer in the way SNHL is being treated. We look forward to working with Rinri's team to support its growth and help further realise the technology's potential."
In parallel with the financing, Rinri has appointed Dr Simon Chandler as CEO. Dr Chandler has a PhD in Molecular Biology, and following commercial roles in the biotechnology industry, spent the past four years at IP Group, where he was responsible for early stage investments and company-building for UK university life science spinouts.
Dr Chandler said: "I am delighted that the Board has asked me to guide Rinri as we work to transition our exciting preclinical program into the clinic, and to move closer to the realisation of an effective treatment for the many patients with SNHL."
Flagship institutes
The University's four flagship institutes bring together our key strengths to tackle global issues, turning interdisciplinary and translational research into real-world solutions.