Michelle Nolan
Academic Programmes and Student Engagement (APSE)
Director of Academic Programmes and Student Engagement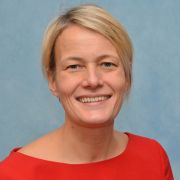 Profile

Michelle joined the University in 2014, prior to which she spent five years as Head of Professional Services at Sheffield Hallam University.

Michelle has extensive experience of working in the higher education sector having held a variety of roles covering the areas of academic administration, examinations, registry services, student services, planning and knowledge transfer.

Michelle holds a BSc in Chemistry and Chemical Technology and an MBA, both from Bradford University.