Tracy Wray
Director of Corporate Communications and External Relations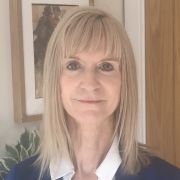 Firth Court
Full contact details
Tracy Wray
Corporate Communications
Firth Court
Western Bank
Sheffield
S10 2TN

Profile

Tracy joined the University in 2011 and was appointed Director Corporate Communications & External Relations in 2020 (moving from her previous position as Director HR & Communications).

She is responsible for the operational leadership of the Corporate Communication department which covers all media & PR, digital/social, marketing, internal/external communications across all audience groups. She also has responsibility for public affairs and sustainability.

Tracy works closely with the senior leadership team to drive reputation and engagement in a global market.

Tracy is a Fellow of the Chartered Institute of Personnel & Development (CIPD).