Forced Migrant English Language Support Programme
The Forced Migrant English Language Support Programme has been developed to support applicants who are Forced Migrants with settled status to access pre-sessional English support in advance of starting a degree with a foundation year with the Department for Lifelong Learning.
What is included in the funding scheme?
Financial support for costs of study for the duration of the English language course.
Who is eligible? (applicants must meet all of the below criteria):
Applicants who are forced migrants (usually with settled status).
Applicants whose level of English language competency currently falls slightly short of that required for an unconditional offer  (currently IELTS 6.0 with no less than 5.5 in any element or equivalent). This will be assessed by consideration of prior qualifications, and performance in interviews / pre-tests. 
Applicants who have applied for a degree with a foundation year at the Department for Lifelong Learning.
How does the application process work?
Applicants will be assessed for eligibility for the scheme at point of application, using information provided about current language proficiency and/or qualifications. 
If any applicant is eligible for the scheme, they will be invited to attend the usual DLL selection process and an English language assessment with the English Language Teaching Centre.
If the applicant passes the DLL selection process and the English language assessment they will be made an offer, which is conditional on successful completion of the pre-sessional English course. 
The pre-sessional English course will take place in between the conditional offer being made and the start of the foundation year for which the offer is made. 
If the applicant successfully completes the pre-sessional English course, their offer will be made unconditional and they will secure a place on their chosen degree with a foundation year.
More information:
For more information about the scheme please contact us at dllapply@sheffield.ac.uk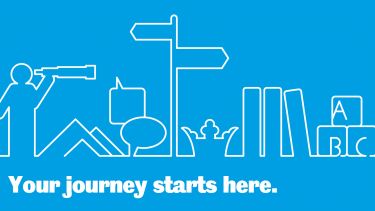 May Taster Event
Join us at our FREE taster event taking place on the 17th May to gain a real taste of what life at university as a mature student could be like. 
Join our upcoming online Information and Q&A events to find out more about us and what we offer.
Explore the University
Discover why Sheffield is the right choice for you at one of our open days or events.