Explore the Department for Lifelong Learning
Get a feel for life in the Department for Lifelong Learning by taking part in interactive online sessions and exploring our videos, tours and features. Staff and current students will help you find out more about what life as a mature student at Sheffield is like.
Use the content below to explore our department. We very much hope to meet you in the future and would welcome any questions you have about what we can offer for mature students returning to education.
---
If you're considering a return to education with the Department for Lifelong Learning, we'd love to welcome you to one of upcoming events where we'll answer any questions you have.
We will be running a series of events throughout the year, with out next General Information and Q&A Sessions taking place in November and December. Register for these events on our 'upcoming events' page. 
Chat to our student ambassadors
Our student ambassadors are always happy to answer any questions you might have about life as a mature student at the University of Sheffield. Use the green button below or the 'Chat to our students' pop-up box on this page to start chatting!
---
The foundation year is delivered at Level 0 over one or two years, depending on whether you are studying full-time or part-time.
Structure of the foundation programme
---
We have a range of taster videos, created by our tutor team, for you to explore subjects and themes taught on our foundation year courses. 
Browse all of our foundation courses
---
This short video offers useful tips and advice on how to apply for a course at the Department for Lifelong Learning, focussing on writing a really effective personal statement.
Check our full eligibility and entry requirements before you apply.
---
As a mature student at the University of Sheffield, you will be entitled to access all the opportunities and resources open to any other student. This short presentation gives an overview of the full range of available support.
---
---
Studying at university is an investment in your future.
Both the government and the University provide financial support to help cover the costs of your studies. Explore these links to find out what you could be entitled to.
---
Our current and former students talk about their experiences of returning to education as mature students, and how the Department for Lifelong Learning has helped them.
---
Follow some existing students on a guided tour of our city and our campus.
If you have any more questions then please ask.
Social media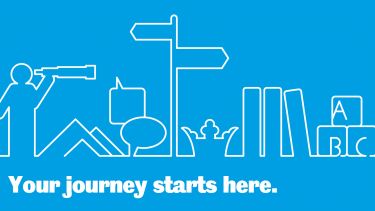 May Taster Event
Join us at our FREE taster event taking place on the 17th May to gain a real taste of what life at university as a mature student could be like. 
Join our upcoming online Information and Q&A events to find out more about us and what we offer.