Explore the Department for Lifelong Learning
Get a feel for life in the Department for Lifelong Learning by taking part in interactive online sessions and exploring our videos, tours and features. Staff and current students will help you find out more about what life as a mature student at Sheffield is like.
Use the content below to explore our department. We very much hope to meet you in the future and would welcome any questions you have about what we can offer for mature students returning to education.
---
Interactive Q&A sessions
If you missed our Q&A sessions in June and July, you can watch the introductory presentation below. We would love to hear from you at dllapply@sheffield.ac.uk if you have any questions.
Chat to our student ambassadors
Our student ambassadors are always happy to answer any questions you might have about life as a mature student at the University of Sheffield. Use the green button below or the 'Chat to our students' pop-up box on this page to start chatting!
---
The foundation year is delivered at Level 0 over one or two years, depending on whether you are studying full-time or part-time.
Structure of the foundation programme
---
We have a range of taster videos, created by our tutor team, for you to explore subjects and themes taught on our foundation year courses. We will be developing further subject tasters, so please visit this page again to find more!
Science and Health - a study of genes

Ros explains how possible genetic combinations in guinea pigs can investigated using a punnet square.

Science and Health - handwashing and public health

Lyndsey discusses the history of hand washing, and investigates the public health messages surrounding hand washing as an effective method of controlling disease.

Psychology - a memory exercise

Jess explores the concept of memory, and walks through an interactive exercise to show the techniques we use to remember large amounts of seemingly random information.

Maths and statistics - analysing everyday data

Rachel gives an overview of how data is used across all aspects of our lives, and offers some simple guidance for interpreting the data we see
Browse all of our foundation courses
---
This short video offers useful tips and advice on how to apply for a course at the Department for Lifelong Learning, focussing on writing a really effective personal statement.
Check our full eligibility and entry requirements before you apply.
---
As a mature student at the University of Sheffield, you will be entitled to access all the opportunities and resources open to any other student. This short presentation gives an overview of the full range of available support.
---
---
Studying at university is an investment in your future.
Both the government and the University provide financial support to help cover the costs of your studies. Explore these links to find out what you could be entitled to.
---
Our current and former students talk about their experiences of returning to education as a mature student, and how the Department for Lifelong Learning has helped them.
---
Follow some existing students on a guided tour of our City and our Campus.
---
Now you've explored the Department for Lifelong Learning, take a look around the wider University and the departments that you could end up studying in after your foundation year.
Explore the University of Sheffield
If you have any more questions then please ask.
Social media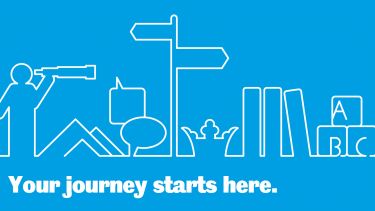 Explore our department
Take part in a 'virtual visit' to our department by exploring our video resources and subjects tasters, chatting to our student ambassadors, joining a live 'Q&A' with staff, and more...