"Being a student is something for me, it is my time to focus on my passions and I feel this is so important when you are a parent"
BSc Environmental Sciences
Niamh decided to study a foundation year with the Department for Lifelong Learning as she felt it would be a great first step back into education.

What had you been doing prior to coming to University/since you left your earlier education?
After I completed secondary school, I moved from Ireland back to England, where I am originally from. I then volunteered part time for Cancer Research UK before starting a family and having my daughter.  
Why did you decide to return to education as a mature student?
My dream was always to go to university, from as young as I could remember. I wanted to spend my daughters first few years at home with her before considering applying. When it felt right for us both, I decided it was time to follow my dream and apply for university. 
Why did you choose to study at DLL? At TUOS?
When I discovered the Foundation Year at the University of Sheffield, I felt that would be a great first step back into education. I felt worried going back, since my life was very different to others in their early twenties since I was mum. So I felt the Foundation Year was a great way to meet others who had been out of education and with different life stories. When I attended my interview day, I fell in love with the campus and the atmosphere, I knew it was right for me. Something that has stood out to me is that The University of Sheffield, has family accommodation, which has allowed me to move to Sheffield and build a life here. 
What do you like most about Sheffield as a city?
I really like how diverse Sheffield is. I feel there is something for everyone. It is quite artsy and unique. When my family found out that I was moving to a city, they were shocked as I am not a city person. But to me, Sheffield feels like a town, not a city. It feels quite small and I love how green it is, especially with it being so close to the Peak District. Since moving here for university, Sheffield has felt like home, and I hope to stay after my degree.
How did the foundation year benefit you/prepare you for your degree study?
I found the Foundation Year beneficial for a number of reasons. I found the idea of referencing and lone research to be quite daunting. The Foundation Year really gave me a head start with this and I felt much more confident heading into my first year of my degree with the knowledge I had skills I had built in the Foundation Year. Many of the other mature students on my degree that did not do the Foundation Year wished that they had that head start into learning I had, including learning about referencing, plagiarism and lone research as these are all necessary skills for university work. 
What did you enjoy most about the FDN year?
I really enjoyed the size of the classes in the Foundation Year. The class size was quite small, compared to the class sizes from first year and up. This allowed it to feel quite personal, and I got to know the lecturers well and my classmates. This helped it feel a lot less daunting when going back to education. My closest friends now are still the ones I met on my Foundation Year, and I  kept in touch with some of my lecturers since completing the FDN which has been really lovely.
What have you enjoyed most about your degree course?
I am studying Environmental Science. I have always been very passionate about the environment, being vegan and trying to live a low waste lifestyle. I feel incredibly lucky getting to do a degree in the thing I feel most passionate about and I have enjoyed learning about the environment and how to improve our ways of living to benefit the planet. 
What are the biggest challenges you've faced, and how have you overcome these?
I think for me, the biggest challenge has been juggling single parenting and full time university. This has been quite challenging, but if I could go back, I would do it all over again. Time management and a reality check has really helped me with overcoming this challenge. Realising it is not about getting things perfect, but it is about giving things a go and doing my best, has really helped me feel confident in carrying on. Being a student is something for me, it is my time to focus on my passions and I feel this is so important when you are a parent, and reminding myself of this really helps me to keep going and enjoy this wonderful opportunity. 
What advice would you give to other mature students considering a return to education?
There is so much support. The lecturers, the wellbeing service and the 301: Academic Skills Centre are just a few. There is always someone to help, no matter what you are struggling with. Another piece of advice I would give, is that there is always more work you could do. With the amount of reading and rabbit holes you find yourself in when doing independent research, it can feel endless. At the beginning of my university journey, it felt like I had to get it all done, but that isn't realistic. I found that when I felt overwhelmed with work, it really helped to reach out to my lecturers and ask what to prioritise. This really helped me stay focused.
What do you plan to do after your degree?
I really hope to stay in Sheffield and work in the Environmental Sector. I am not sure exactly what department, but I do really enjoy Ecology, Conservation and Waste Management. I have been doing work placements over the summer and it has really helped me get a sense of the different topics and areas I like.
Is there anything else you would like to share with us about your experience of being a mature student at the University of Sheffield'?
I feel that the University of Sheffield has been very welcoming and encouraging.  DLL is are great at helping mature students feel a sense of belonging. In life it can feel like there is never a right time to go after your goal, but taking each step at a time, reaching out when you need support and doing your best, you can succeed and follow your passion.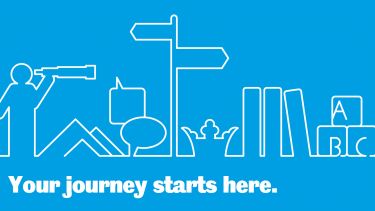 May Taster Event
Join us at our FREE taster event taking place on the 17th May to gain a real taste of what life at university as a mature student could be like. 
Join our upcoming online Information and Q&A events to find out more about us and what we offer.