Global mental health conference
In February 2018 we held an end of project conference on Global mental health and therapeutic assemblages: concepts, controversy and necessary tensions.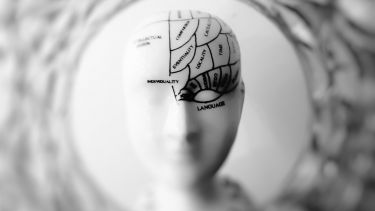 Background
The project was funded by the British Academy and organised through Sheffield Institute for International Development and the School of Education Centre for Critical Psychology and Education. 
The conference explored and showcased the multiple contemporary (converging and diverging) directions of, and innovations in, global mental health research and practice.
---
Topics
Presentations and papers addressed a range of issues and difficult questions, including:
Can the history of the psy-complex and its intersections with racism, white supremacy and colonialism inform our understanding of newer developments in global mental health?
What makes global mental health 'global'?
How do depictions of mental health/distress in global media, art, music, film, television, advertising, literature, etc contribute to how mental health is understood and how mental distress is treated globally?
How is mental health quantified and technologized, and does the 'newer' digitisation of mental health have a longer history?
How are intersecting forms of discrimination (ableism, disablism, sanism, racism) addressed in global mental health?
What kinds of methodological innovations and novel ways of researching global or local mental health (for example, insights from the 'global' to the particular) are currently being used?
---
The conference
The conference was heavily over-subscribed, with approximately 80 attendees, and with international speakers from India, Australia, Chile, and Bangladesh.
Global mental health as a field of study and practice involves a wide heterogeneous assemblage of actors and is a controversial field that despite huge achievements has also attracted many critiques.
While for some the very concept of global mental health is an oxymoron and a form of medical imperialism (Summerfield, 2013), for others it has proved a practical way of leveraging political attention on a much-neglected area. This makes for a sometimes hostile and polemic intellectual climate that risks reaching an impasse (Cooper, 2016). 
This conference aimed to draw out the necessary tensions of this field through critical interdisciplinary discussion and debate and to create space to explore how activists, mental health users and survivors, and academics from various fields (such as Mad Studies, Postcolonial Theory, Disability Studies, Human Geography, History, Literary studies, Education, and Science and Technology Studies, and many more) can enrich and/or trouble debates around global mental health.
---
Video interviews
During the event, we interviewed four of the speakers to learn more about their research and to showcase contemporary critical work within global mental health.
---
---
---
---
Flagship institutes
The University's four flagship institutes bring together our key strengths to tackle global issues, turning interdisciplinary and translational research into real-world solutions.