iHuman: research institute for the study of the human
Colleagues in the School of Education - including Dan Goodley and Kirsty Liddiard - are leading the establishment of a new interdisciplinary research institute in the University of Sheffield.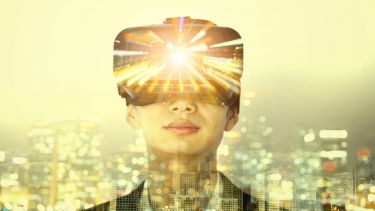 Off
Research aims
To build more holistic and integrated understandings of the human;
To develop new models, concepts and theories of human attributes and behaviour that draw on knowledge from the social sciences and humanities;
To explore the utility of developing and integrating different ideas of 'the social' and society into scientific understandings of the human;
To realise conceptually novel and robust theories of embodiment;
To challenge and rethink foundational assumptions about what it means to be human;
To develop novel methodologies that will enable enable innovative and meaningful multi-disciplinary collaboration between the humanities, social sciences and science, technology, engineering and mathematics (STEM) disciplines.
Within natural sciences it is often assumed there is a core unchanging 'human nature' that is the result of natural selection over millions of years. In contrast scholars in the humanities stress the malleable foundation of what defines us as human. We are living in an age marked by rapid growth in knowledge about the human body and brain, and new technologies with the potential to change them.
Developments in science and technology allow us to enhance our physical appearance and capabilities with plastic surgery and robotic limbs. Energy drinks, legal highs and the use of prescription drugs legally affect our cognition. From robotics to smart phones, technology is blurring the boundaries between human and machine.
All of this begs the question, are we human anymore and is being 'human' enough?
Philosophers and cultural theorists suggest we are entering a period of posthumanism: recognising the ways in which being human involves complex inter-relationships with other humans, technologies, non-human entities, communication streams, and networks. We prefer the term iHuman and we bring a new field of interdisciplinary study to understand being human in its entirety.
Flagship institutes
The University's four flagship institutes bring together our key strengths to tackle global issues, turning interdisciplinary and translational research into real-world solutions.