Ms Alison Grasmeder
BA(Hons), PGCE, SLE and NPQSL
Deputy Director for ITE and Geography PGDE Tutor
University Teacher and Curriculum Lead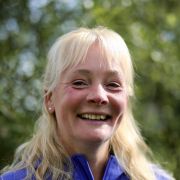 Profile

Alison taught secondary school geography and psychology in Rotherham for 26 years. Additionally, she was Key Stage 3 Strategy Manager (leading on transitions and cross curricular literacy and numeracy), Head of the Humanities Faculty (managing Geography, History, Religious Education, Classical Civilisations and Psychology).  Following this, she become Senior Leader responsible for Teacher Development of Early Career Teachers.

From 2013 she was brokered part time, as Secondary Lead Practitioner for Initial Teacher Training, by Learners First, a teaching school partnership, working with over 200 schools and various Higher Education Institutions. From 2015 she also was seconded to Sheffield Hallam University, on a part time basis, to teach on the Social Science PGCE.

She joined the School of Education on a part time basis in 2017, becoming full time in January 2018.
Research interests

Alison continues to be interested in the role of mentoring within teacher education and is exploring avenues to develop this further. She has written a research paper around the success of the SHOOC (Sheffield Hallam University MOOC) and online mentoring courses in general.

​Pountney, R. and Grasmeder, A. (2018). Building bridges: enhancing mentoring skills, knowledge and practice through an online course. Collective Ed, 3, pp. 50-56. 

Additionally, Alison also is interested in the transitional process from Key Stage 2 to Key Stage 3, as well as the role of technology in learning. She has written a paper based around a case study of a local school.

​Grasmeder, A. (2020). Collaborating through GIS. Primary Geography, 101, pp.24-25

Currently, she is researching into curriculum and the potential impact of the new ITE Core Content Framework which will lead to a review of the PGDE curriculum for 2020-2021.
Teaching activities

Alison is Deputy Director for Initial Teacher Education and Course Tutor for PGDE Geography.

Alison is keen on the importance of fieldwork in Geography; with this is mind she has worked with a colleague at Sheffield Hallam University to facilitate a weekend's fieldwork experience for both the PGDE students from the University of Sheffield and the PGCE students from Sheffield Hallam University.

She has also co-led a very successful annual educational trip to Bangalore in India from 2018 – 2020 for PGDE students from across the various subject cohorts of PGDE students. The students are given an opportunity to teach some of Bangalore's poorest and most vulnerable children.
Professional activities

A Trust Partner, representing the University of Sheffield for the Meadowhead School Academy Trust.
A member of the Geographical Association.