Dr Aneesh Barai
School of Education
University Teacher in Education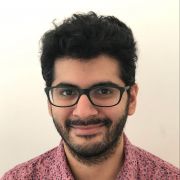 Research interests

I am an interdisciplinary researcher working on cultural representations of education, and connections between education history and philosophy with literature and cinema, particularly children's literature, film and television.

My research interests include:

- Early twentieth century cultural representations of shifts in education, including in children's literature, modernist literature and cinema in the period (e.g. Enid Blyton, Geoffrey Trease, D. H. Lawrence, in relation to the educational philosophies of Montessori, Dewey and Piaget).

- The neoliberalisation of higher education, as represented in fantasy novels about wizard universities (e.g. Terry Pratchett, Diana Wynne Jones, Lev Grossman, Cecilia Tan).

- Youth activism relating to pacifism, climate crisis and LGBTQIA+ youths, in children's film, television and computer games (e.g. Howl's Moving Castle, Steven Universe, She-Ra, Final Fantasy VII).
Publications

Journal articles

Chapters
Teaching activities

Aneesh teaches and supervises on the BA Education, Culture and Childhood, MA Education, MA Early Childhood Education (Distance) and the EdD programme. He is also contributing content for a new MA course on digital literacies, which will begin in Autumn 2020.

Aneesh has previously taught across Education, English and Comparative Literature, with a particular focus on the history and philosophy of education, and on children's literature and media, including EdD teaching at the University of Birmingham and lecturing in English, Education and Children's Literature at the University of Cambridge.