Dr Jilly Gibson-Miller
BSc (Hons), PGCertHE, PGDiP, MSc, PhD
Lecturer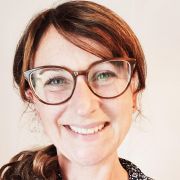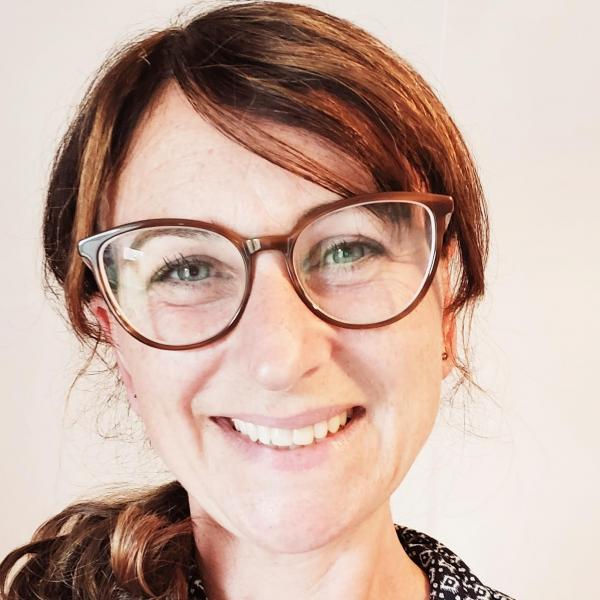 jilly.gibson@sheffield.ac.uk
Edgar Allen House
Full contact details
Dr Jilly Gibson-Miller
School of Education
Edgar Allen House
241 Glossop Rd
Sheffield
S10 2GW

Profile

I am a registered Health Psychologist and Psychotherapist and run a small private practice alongside my academic post. My main research focus is on the application of behavioural science to health and educational policy and practice. I have designed and delivered behaviour change interventions in a range of applied settings and with a range of participant groups. I am always keen to forge relationships with cross-disciplinary academics, educators, health practitioners and voluntary/NHS services, to strengthen the links between research and practice.

I have lately been researching the behavioural response of UK citizens to the COVID-19 outbreak, as the lead Health Psychologist for the COVID-19 Psychological Research Consortium study (COVID-19 PRCS), which is mapping changes in behaviour and mental health over time. I am particularly interested in researching the experience of groups that have been differentially impacted by the pandemic, in particular young people and those with chronic health conditions such as obesity. My research also focuses on social and public health issues including health inequalities, domestic violence and mental health.
Qualifications

PG Diploma Integrative Psychotherapy (University of Derby)
Certificate in Teaching and Learning (PGCertHE, University of Sheffield)
PhD Health Psychology (University of Sheffield)
MSc Health Psychology (University College London)
BSc (Hons) Psychology (University of Liverpool)     
Research interests

I am an experienced academic researcher in the field of behavioural science and mental health with interests in a range of quantitative and qualitative research methods. My work explores self-regulatory processes involved in behaviour change, using theoretical models such as the COM-B model of behaviour change, Control Theory and the Prototype Willingness Model. My current research interests are focused on co-designing evidence-based interventions to improve mental health and well being in young people that can be delivered in schools. As a practicing Psychotherapist, I am interested in the interactions between mental and physical health: my current work in the field of obesity explores how chronic illness impacts upon anxiety and depression.
Publications

Show: Featured publications All publications

Featured publications

There has been a problem showing favourites. Please try again later.

All publications

There has been a problem showing this information. Please try again later.
Research group

Post-docs

Dr Laura Vowels and Matthew Vowels: Mental health and well being in people living with overweight and obesity during the COVID-19 pandemic – a longitudinal analysis. 

Postgraduate students

Ankita Mishra: Violence against women: Access to justice from a social psychological lens (Joint supervisor with Dr Chantelle Wood, Department of Psychology)
Sebastian Odell: Attachment Anxiety and Jealousy: The role of Competitive Self-Evaluation (First supervisor with Dr Abigail Millings, Sheffield Hallam University and Dr Katherine Carnelley, University of Southampton)
Xavier McNally: How Zoos can empower people to live more sustainably (Second supervisor with Professor Tom Webb, Department of Psychology and Andy Moss and Charlotte Smith - Science team at Chester Zoo). 
Grants

Gibson-Miller, J. Mental health and well being in people living with overweight and obesity during the COVID-19 pandemic. Research England COVID 19 Recovery Fund. Jan-July 2022. £29,148.
Barlassina L, Gibson-Miller J, Martinez-Perez A & Webster R. Getting back in touch: Emotional pathways to a post-pandemic world. Worldwide Universities Network (WUN) Research Development Fund 2021. Jan 2022 - Jan 2023. £15,000.
Gibson-Miller J, Mishra A & Wood C. Love Should Not Hurt: A Way Out. University of Sheffield Festival of the Mind 2022 fund. £2,931.
Levita L, Gibson-Miller J, Mason L, Bennet K & Bentall R. Listen to us! The psychosocial impact of COVID-19 on adolescents - A mixed methods study. ESRC.  July 2021-December 2021. £54,455.
Levita L, Gibson-Miller J & Mason L. Reprezent's On the Level – Covid-19 mental health programme in schools. Triumph Network. October 2020 – Sept 2021. £30,000. Winner of the 2021 HSJ Mental Health Innovation of the Year Award for raising awareness and reducing stigma
Bentall R, Gibson-Milller J, Hartman T & Levita L. A longitudinal mixed-methods population study of the UK during the COVID-19 pandemic: Psychological and social adjustment to global threat. UK Research and Innovation. June 2020-Oct 2021. £301,434.
Teaching activities

I support teaching across the curriculum of the MSc in Psychology and Education and MA in Psychology, including supervising dissertations on a range of topics. At undergraduate level, I support the delivery of Psychology throughout the BA in Education, Culture and Childhood, including as the Module Leader for EDU311, Psychoanalytical perspectives of infancy & childhood.
Professional activities and memberships

Professional Activities:

Scientific Reports: Editorial board member
British Psychological Society: Member of the COVID-19 Obesity Task and Finish Group
CHAIN network: Co-facilitator of the Special Interest group on Obesity
Cabinet Office: Member of the COVID-19 Expert insights into Parliament group and COVID-19 Outbreak Expert Database

Professional Membership:

Health Care Professions Council: Registered Practitioner (Health) Psychologist (PYL 17717)
British Association for Counselling and Psychotherapy: Individual member (MBACP: 368294)
Association for the Study of Obesity: Individual member
World Obesity Federation: SCOPE Practitioner
Higher Education Academy: Fellow (FHEA)
Public Engagement and Media

Read the latest updates in the media from the ESRC-funded COVID-19 Psychological Research Consortium Study here.

I have been a regular guest on news media for BBC radio Sheffield, BBC Look North and ITV Calendar. I have contributed to a wide range of patient information and newspaper articles (Local, National and worldwide) and have taken part as an expert panel member in topical radio debates (e.g., Radio 4, The Briefing Room).

Follow the links below to see how my research has been presented to different audiences: