Dr Lauren Powell
Lecturer in Psychology and Education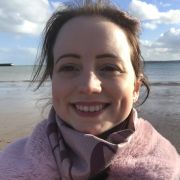 Research interests

Lauren's research interests focus on the use of innovative co-design methodologies in the design of complex interventions of children and young people with neurodisabilities. She is currently leading a project that involves the development of a psychoeducational magazine for children and young people with Attention Deficit Hyperactivity Disorder (ADHD), in collaboration with the Lab4Living at Sheffield Hallam University.

Her previous related work has focused on the level of evidence and suitability of available technologies for children and young people with ADHD to self manage their condition. This has involved both mixed methods and systematic reviewing. She has also conducted a realist evaluation to co-develop guidelines to inform the future development of a complex intervention for CAYP with ADHD.
Publications
Teaching interests

Lauren is a Fellow of the Higher Education Academy (FHEA) and teaches across the undergraduate and postgraduate courses in the School of Education including the BA Education, Culture and Childhood, MA Education and MSc in Psychology and Education.

Prior to joining the School of Education, she was a Research Associate in the School of Health and Related Research (ScHARR), also at the University of Sheffield.

Within this role she taught modules around research methods and ethical issues in research across the Clinical Research and Public Health masters programmes. She was also involved in the supervision of undergraduate and postgraduate students and provided a number of lectures to Allied Health Professionals at Sheffield Hallam University around the use of technology in healthcare.
Professional activities

Member of the iHuman group
Member of the editorial board for the British Journal of Educational Technology
Lauren is a Fellow of the Higher Education Academy (FHEA)
Joint Research Cluster lead for the School of Education's Critical Psychology Research Cluster.