Professor Pat Sikes
Cert Ed, BEd, PhD
School of Education
Professor in Qualitative Inquiry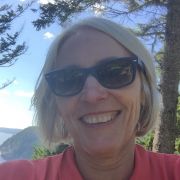 Research interests

Auto/biographical approaches

Pat is interested in qualitative inquiry per se and especially in the use and development of auto/biographical sociological approaches to research, including life history and autoethnography. In recent years she has designed and worked on projects that have used such approaches to study:

The perceptions and experiences of children, adolescents and young people who have a parent with young onset dementia (funded by the Alzheimer's Society: view their website and Pat's project page);
The perceptions and experiences of secondary school teachers accused of sexual misconduct which they say they did not commit (see Sikes, P. and Piper, H. (2010) Researching Sex and Lies in the Classroom: Allegations of Sexual Misconduct in Schools, London, Routledge/Falmer);
The perceptions and experiences of students in the Caribbean enrolled on a University of Sheffield doctoral programme (see Sikes, P. (2013) 'Working together for critical research ethics', Compare, 43.4, pp 516 – 536).

Pat's previous auto/biographical work has included investigations of: how becoming a parent affects professional practices; age and the male PE teacher; being an RE teacher in a secular society; pupil-teacher relationships; and how university teachers experience the imperative to publish caused by the Research Assessment Exercise.

Re-presenting research

Pat takes the view that the ways in which researchers write about their work and how they present their findings is never a neutral or objective matter. In recent years social scientists have begun to use a range of creative approaches, including narrative, fiction, poetics, and performance and Pat is personally involved in exploring, developing, using and making the case for, alternative forms of research writing.

Research ethics

Pat is interested in issues around research ethics; ethics and auto/biographical research; ethical review and research governance; and research ethics in the internationalised university.
Publications

Books

Edited books

Journal articles

Conference proceedings papers
Research group

#supervisionaries - stories of brilliant doctoral supervision

Professor Sikes is an excellent leader, supervisor and friend. Her approach, although straight to the point, and sometimes can be seen as 'strict' is excellent in leading and guiding the student through the whole process. She is always ready to help at any circumstances, and her help is one where she lets you reflect and open for suggestions and discussion. She is great!
Teaching interests

I am supervising 19 doctoral students and teach the Doctoral Studies in Education module. I do a number of lectures on the MA and the BA and I co-ordinate EdD modules on 1. Contemporary Debates in Education and 2. Processes of Educational Research.
Professional activities

Currently a member of the Editorial Boards of: Qualitative Research, International Journal of Research and Method in Education, Qualitative Research Journal, Power & Education, Journal of Asian Critical Education, Caribbean Teaching Scholar, International Journal of Sociology of Education, Creative Approaches to Research.