Emeritus Professor Susan Webb
BA (hons), PGDip, PGCE, MA, PhD
Emeritus Professor of Education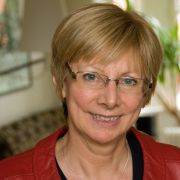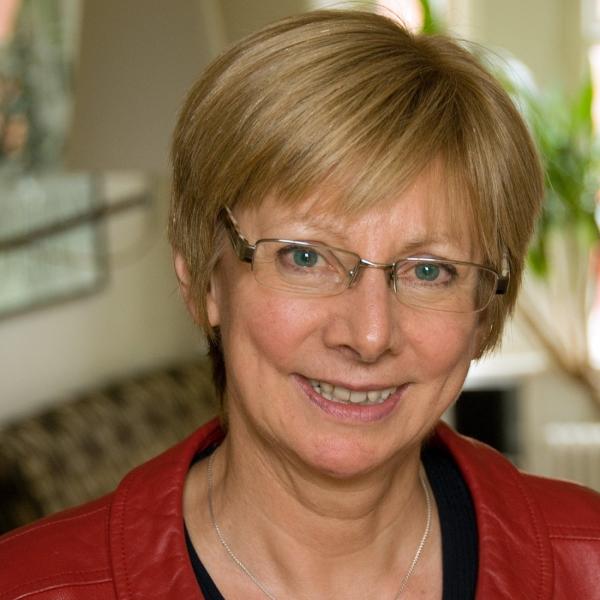 s.webb@sheffield.ac.uk
Edgar Allen House
Full contact details
Emeritus Professor Susan Webb
School of Education
Edgar Allen House
241 Glossop Rd
Sheffield
S10 2GW

Profile

Professor Webb has held senior leadership positions and responsibilities for lifelong learning and widening participation both in England, at the University of Sheffield and latterly in Australia, at Monash University. She transitioned to retirement in Australia from 2016 and retired fully in May 2020. Following the move to Australia in late 2010, she continued to develop her research in the field of lifelong learning and access and participation to tertiary education through securing external funding (Category 1 competitive funding) for the NCVER (National Centre for Vocational Education and Training Research project - NR11104-21043) on the 'Geographical dimensions of social inclusion in education and training in Australia' 2011 -2014.

This work led to several publications on gender, migration, education and deskilling, as well as work on gender and the effects of geography on post-school pathways to higher education and vocational education and training. Most recently until retirement, she was lead investigator for an ARC (Australian Research Council) competitive Discovery Project DP 170101885 'Vocational Institutions, undergraduate degrees: distinction or inequality?' (2017-2020) focusing on a comparative study of higher vocational education in colleges (non-university higher education providers) in Australia and England. Additionally, she led until May 2020 and continues to be engaged on a longitudinal study of refugees' access to education and employment (2016 – present) with colleagues from Monash University and Deakin University, Australia).

From 2016 Professor Webb changed her role from a full-time teaching and research professorship to a part-time professorship (research only). By this point in her career she had had 4 PhD completions in Australia, to add to the 16 completions whilst employed at the University of Sheffield. Subsequently, 3 more PhD students have successfully completed making a total of 23. In retirement Professor Webb remains academically active.

From January 2018 she has continued to support colleagues in the development of research links and publishing in widening participation and social justice by dividing her time between her commitments in Australia and England. For example, since 2017 to the present she has been a mentor on a writing development programme for widening participation practitioners initiated by OFFA in the UK and the Centre for Excellence and equity in Higher Education (CEEHE) at the University of Newcastle, Australia, which has resulted in mentees successfully publishing in peer reviewed journals. In 2020-21, she contributed to a Federal funded Department for Education and Training project with the University of Newcastle in Australia to undertake a systematic international literature review of research on widening access to higher education, including through considering the role of post-school vocational education and training.
Research interests

Higher education and lifelong learning - policy analysis and effects on systems, staff and students
Access, participation and social inclusion in tertiary education
Learning cultures, learning identities and learning careers
Learning transitions - school, tertiary education and employment
Work-based learning, workforce development and skill utilisation
Migration and learning, including experiences of skilled migrants and refugees
Feminist theories and theories of social justice
Publications

Books

Journal articles

Chapters

Conference proceedings papers
Professional activities and memberships

Sue Webb is co-editor of the International Journal of Lifelong Education.

Through her role as journal editor and her membership of Learned Societies she regularly acts as peer reviewer for scientific committees, such as the Society for Research in Higher Education (SRHE) and the Standing Conference for University Teaching and Research in the Education of Adults (SCUTREA), for various adult and lifelong learning and gender focused education journals, as well as, for funders such as the ARC, Australia and the Economic and Social Research Council (ESRC, UK).

She is or has been an international editorial board member for the journals Studies in the Education of Adults, RELA – European Journal for the Research on the Education and Learning of Adults, Teaching in Higher Education and the newly named Access: Critical explorations of equity in higher education.

She has been an Expert Panel member for European research on social inclusion and the use of ICT in language learning. Most recently, she was appointed to the International Labour Organisation/UNESCO Committee of Experts on the Application of the Recommendations for Teaching (CEART) for 2021-2026, a committee comprising just 12 Experts from across the world that oversees the application and any allegations of infringements in relation to these teaching recommendations in all sectors of education.