Honorary and Visiting Professors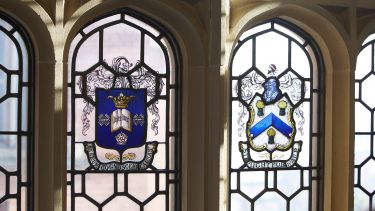 Visiting Academic
Sari Pöyhönen is Professor of Applied Linguistics and deputy head of department at the Centre for Applied Language Studies, University of Jyväskylä, Finland. Sari's research and writing (around 110 publications, including over 30 peer-reviewed journal articles) focus on language, identity and belonging; minorities and language rights; migration, asylum and settlement; and adult migrant language education policies. Recent publications include:
Pöyhönen, S. and Simpson, J. (2021). Contesting language policy for asylum seekers in the northern periphery: The story of Tailor F. Language Policy 20, 261–285;
Hiltunen, Kaisa; Sääskilahti, Nina; Vallius, Antti; Pöyhönen, Sari; Jäntti, Saara & Saresma, Tuija (2020). Anchoring belonging through material practices in participatory arts-based research. Forum: Qualitative Sozialforschung / Forum: Qualitative Social Research 21/2, Art. 25;
Pöyhönen, S., Kokkonen, L., Tarnanen, M. and Lappalainen, M. (2020). Belonging, trust and relationships: Collaborative photography with unaccompanied minors. In E. Moore, J. Bradley & J. Simpson (eds.) Translanguaging as Transformation: The Collaborative Construction of New Linguistic Realities. Bristol: Multilingual Matters.
Lehtonen, J. & Pöyhönen, S. (2019). Documentary theatre as a platform for hope and social justice. In E. Anttila & A. Suominen (eds.) Critical Articulations of Hope from the Margins of Arts Education. International Perspectives and Practices. London: Routledge, 31-44.
Link: https://www.jyu.fi/hytk/fi/laitokset/solki/henkilokunta/henkilokunta/poyhonen-sari
A world top-100 university
We're a world top-100 university renowned for the excellence, impact and distinctiveness of our research-led learning and teaching.