The expertise and targeted support from my supervisors, and our dialogues around the module topics, have been invaluable
MA Education, Teaching and Learning
As a result of studying on the iPGCE/MA ETL, Patty is excited to be embarking on her new teaching role next academic year.
I have spent almost my entire lifetime in international schools as a student and as an employee. I am a third culture kid and am proud of my deep connections to my ethnic cultures and the countries in which I grew up and have lived. For the last number of years, I have been transitioning into teaching as my second career. 
I obtained my undergraduate degree in Marketing and Communications from a UK university and started my career in communications at an international school in Europe. Throughout my five year tenure at the school, my role evolved into working with students and I discovered my passion for teaching. After moving to Asia in 2018, I decided to pursue teaching full time. I became a teaching assistant in the primary school of a leading international school and have been learning the ins and outs of the classroom first hand over the last three years from my talented mentor teachers.  
When I decided to study for my teaching certification, it made sense for me to continue with a British postgraduate course as I was already familiar with the teaching and learning system of higher education in the UK given my undergraduate experiences. The MA ETL programme at The University of Sheffield was the perfect choice for me for a number of reasons.  
Having the flexibility to study asynchronously was a huge reason why I chose this programme. I gave birth to my daughter a week before starting year one of the course, so I needed a programme that was fully flexible and that would work around my full-time job as well as my responsibilities at home. I also live halfway around the world from the UK, so I needed a programme that supported independent learning at any time of day, no matter the time zone.   
The support received from my supervisors on the MA ETL programme, both in year one of the iPGCE and now in year two of the MA, has been phenomenal. Despite half a globe of distance, my supervisors are incredibly approachable, and I feel as if I have known them personally for years. Through the course discussion boards, I have bounced ideas back and forth, and received suggestions, reassurance, and tips from my supervisors as well as my peers. Furthermore, via email, my supervisors have helped direct my learning with feedback on my work and answers to any questions that arose during my studies. The expertise and targeted support from my supervisors, and our dialogues around the module topics, have been invaluable to my learning path and success on the programme thus far.   
Thanks to the MA ETL programme, I have secured a homeroom teaching position at my school starting next academic year. It is an incredible opportunity, and I am so excited to be embarking on my career as a classroom teacher after many years of diligence and hard work.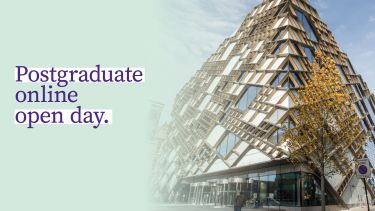 Postgraduate online open day
Book your place at our online open day on Wednesday 26 April to find out more about postgraduate taught study at the University of Sheffield.