This is an exciting time because you are about to embark on your own research project, in an area that interests you. Producing a PhD thesis can be grouped into three phases.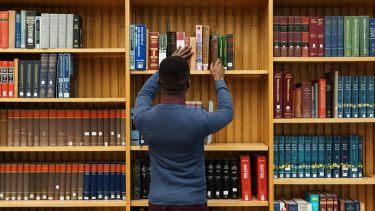 Phase one
This phase involves becoming clearer about your title and research topic. You will refine and focus your research question.
You will get into a working routine and sorting out your personal time management, getting clear about your methodology and methods, and making plans for data collection.  You will also start doing some early writing and reading and forming a working relationship and a pattern with your supervisor, including a system for record-keeping.
Phase two
Phase two involves data collection, early data analysis, and critical reading and writing around the literature.
Phase three
The final phase includes finishing your data analysis and presenting at conferences when you're ready.
You will write concluding chapters, the discussion and the implications and completing the first draft for your supervisor to feedback on. You will also start to develop oral presentation skills, ready for your viva.
Find a PhD
Search for PhD opportunities at Sheffield and be part of our world-leading research.