The digital literacy and multimodal practices of young children
The development of relevant skills and knowledge for reading and writing contemporary texts is crucial for educational, economic, social and cultural progress in Europe.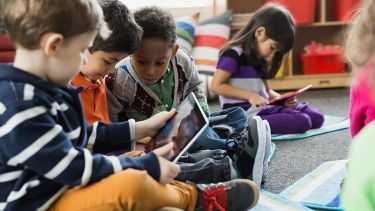 Off
The digital literacy and multimodal practices of young children (DigiLitEy) action will create an interdisciplinary network in Europe to examine how young children's literacy development is being shaped by changes brought about by the digitisation of communication. 
The ability to negotiate digital forms of literacy carries high stakes for life destinations but in early childhood education, literacy still tends to be approached as predominantly print-based.
The technologies through which children now engage with all forms of knowledge are constantly changing with the widespread use of an array of digital, interactive, converged and personalised devices.
These are transforming the skills and literacies needed by even the youngest children to be competent actors in the world while, at the same time, challenging the efforts of parents and teachers to support their learning.
The action will enable researchers across COST countries collectively to synthesise existing research and identify gaps in knowledge, thus avoiding duplication, fostering innovative avenues for future research and more effectively advancing knowledge in this area.
The action will also build capacity by facilitating systematic exchange between established and early-stage researchers across the network.
---
Our research
Apps for play & creativity event
An event in Sheffield's Winter Gardens offered the chance for children to play and explore learning through technology. 
Pokémon Go and augmented reality
Augmented Reality Play presenting opportunities to engage children and young people in digital content creation.
Third Action meeting in Cyprus
A fascinating update on the research in children's digital literacy practices for early years settings and schools.
Lead Sheffield Researcher
Professor Jackie Marsh
Funder
COST
Flagship institutes
The University's four flagship institutes bring together our key strengths to tackle global issues, turning interdisciplinary and translational research into real-world solutions.