Learning-rich leadership for quality improvement in early childhood education
The development of designated leadership positions is a growing feature of early childhood education policy internationally, informed by evidence of a positive relationship between effective leadership, the quality of provision and improved outcomes for children.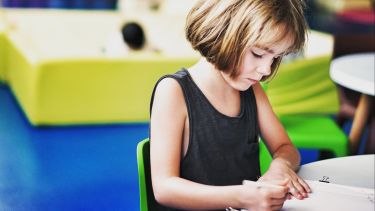 Off
Although such discourses have global influence, we are interested in their local touchdown and take-up in the context of ECE workforce reform in England and Australia.
Funded by the Australian Research Council, our cross-national study looks at Educational Leaders (ELs) in Australia and Early Years Teachers (EYTs) in England.
In Phase one of the project we examined key policy texts about leadership in early childhood services in both countries, and carried out semi-structured interviews with educational leaders in England and Australia.
Phase two focuses on educational leaders in Melbourne and Darwin, specifically their leadership practices and their involvement in 'Change Labs' to explore the concept of 'learning-rich leadership'.
We are interested in the complex ways in which multiple forms of leadership are enacted, what understandings are constructed by leaders in the contexts of practice, how they navigate discordant discourses within policy and practice, and what alternative discourses are available.
People
Joce Nuttall (Chief Investigator)
Professor Elizabeth Wood (University of Sheffield)
Dr Louise Kay (University of Sheffield)
Jenny Martin (Australian Catholic University, Melbourne)
Linda Henderson (Monash University, Melbourne)
Flagship institutes
The University's four flagship institutes bring together our key strengths to tackle global issues, turning interdisciplinary and translational research into real-world solutions.