Mental Health and Technology
Hacking the system: Young people's views on the potential and risk of Internet of Things in their school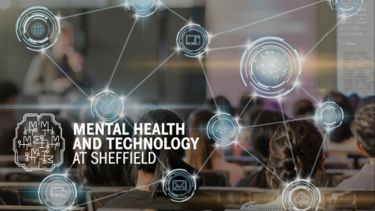 Project summary
Although mental health problems occur across the life course it is estimated that half of all lifetime cases of diagnosable mental health problems begin before the age of 14 years. The need for mental health support for adolescents will be at an all-time high following COVID19. More young people than ever will need support as a result of isolation and life pressures. In addition, existing service users have experienced a decrease in support due to the temporary closure/reduction in service provisions.
The successful design and delivery of digital healthcare is vital. Communication, surveillance and assessment technologies are increasingly becoming part of the fabric of the school environment, but little is known about the experience of pupils and the impact on their mental health and wellbeing.
'Hacking the System' is an exciting new co-production project, funded by eNurture UKRI mental health network that will do just that. Dr Kat Easton and Dr Victoria Betton from Peopledotcom are using co-creations hacks to understand young people's experience of the Internet of Things (IoT) specifically in a secondary school environment.
"We believe that any new services should be developed in collaboration with the people who will ultimately be using them" Dr Kat Easton. Watch this animation for more on why we think co-production is vital!
https://www.youtube.com/watch?v=9m3q2HQ5o1g&t=12s
Activities include:
Mapping current IoT in schools
Undertake participatory work with young people who are affected by mental health issues or who may, in turn, experience unintended negative consequences of the adoption of IoT in their school.
Co-create ideal prototype IoT systems.
Have an expert adult/youth panel appraise the system/s.
Disseminate the findings as slide decks, blueprint, animation and an end of project webinar.
Access these free health technology webinars we ran in collaboration with Mindwave and experts in our field:
Discovery of user needs https://www.youtube.com/watch?v=v0_nw-fkLfE&t=629s
Designing and developing https://www.youtube.com/watch?v=wcEyALCisZ4
Evidence and evaluation https://www.youtube.com/watch?v=cmffTEdCotg
Onboarding and implementation https://www.youtube.com/watch?v=WIW7nUpbjP0
Funder
eNurture - UKRI mental health network funded project
https://www.enurture.org.uk/funded-projects-round-2
Lead applicant:
Dr Katherine Easton, University of Sheffield @Kat_a_Easton
Co-applicant
Dr Victoria Betton, peopledotcom @VictoriaBetton
Grant awarded
£26,762
Duration
12 months (July 2021-July 2022)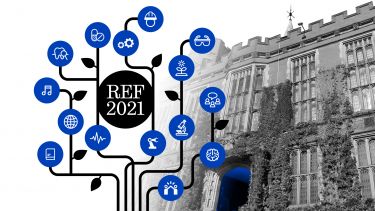 Research Excellence Framework 2021 results
The results demonstrate our research and impact excellence across a broad range of disciplines and confirm that our research is having a significant positive impact on lives across the globe.