Psychoeducation for young people with neurodisabilities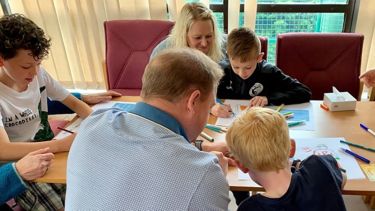 The School of Education's Dr Lauren Powell has collaborated with the University of Derby, NIHR's Children and Young People Medtech Cooperative (CYPTECH) and Sheffield Hallam University's Lab4Living to co-design a psychoeducational 'Activity Booklet' to help primary aged young people with Attention Deficit Hyperactivity Disorder (ADHD) learn about and manage their condition. Whilst psychoeducation interventions are recognised as being beneficial for this group and recommended by UK clinical guidelines, there is little age-appropriate material currently available.
 
Children and young people with ADHD, their parents, clinicians educational professionals, charities and academics, have been central to the project throughout; from identifying the unmet need, to co-designing the content of the activity book, to testing and developing initial prototypes.
The activity book has now been adopted by several schools' charities and NHS Trusts across the UK.
 
Funding has also been gained from the ESRC Impact Accelerator fund to adopt the same methodology to co-design a resource for primary-aged young autistic people who attend a mainstream school.
Dr Powell is also working alongside MSc students from the University of Sheffield's School of Education to learn about the needs of teachers in mainstream school with regards to learning about autistic children in their classroom. We would like to find out what they already know, what they feel they need to know and what styles and modes of resources they feel would be helpful for their profession.
If you would like to learn more about this project, please contact Dr Lauren Powell.
The ADHD activity book can be downloaded here.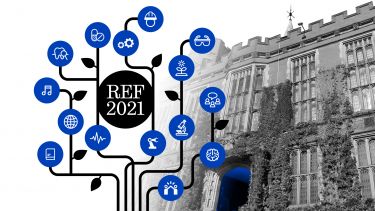 Research Excellence Framework 2021 results
The results demonstrate our research and impact excellence across a broad range of disciplines and confirm that our research is having a significant positive impact on lives across the globe.