Brexit, trade, migration and higher education
Dr Vassiliki Papatsiba is researching the likely consequences of Brexit as perceived in UK higher education institutions.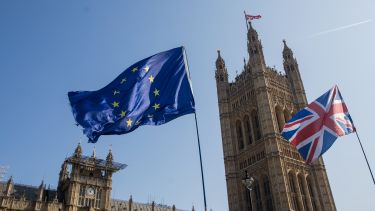 Dr Papatsiba is Co-Investigator in the Economic and Social Research Council (ESRC) funded research project entitled 'Brexit, trade, migration and higher education' (June 2017 - November 2018).
The aim of the research project is to investigate senior managers' and academics' perceptions of the key implications of Brexit for their higher education institution, and how these institutions are responding to the current challenges and/or opportunities.
The challenges include research funding and capacity, attracting and retaining EU staff, international student recruitment, financial management and sustainability, strategy and institutional decision-making in a difficult, unpredictable and fast-changing policy environment.
This research is also examining the steps taken in institutions to monitor the policy environment, manage planning and data analysis, enhance the capacity to make and implement quick decisions, develop new lines of activity beyond Europe, and cope with the high uncertainty and multiple possibilities.
The research project is part of the ESRC's UK in a Changing Europe initiative, which emphasises policy impact throughout the duration of the research. The Principal Investigator of the project is Professor Simon Marginson from the Centre for Global Higher Education (CGHE), based at UCL Institute of Education.
Vassiliki has contributed to the section on Higher Education in this report by The UK in a Changing Europe: Article 50 - One Year On.
Flagship institutes
The University's four flagship institutes bring together our key strengths to tackle global issues, turning interdisciplinary and translational research into real-world solutions.