Technology and play (TAP)
Technology and play was a study that examined pre-school children's use of apps on tablets, to identify how far apps for pre-school children (aged 0-5) promote play and creativity.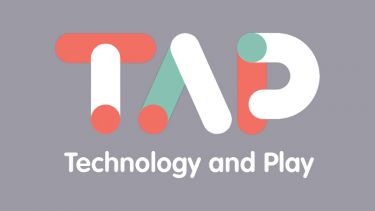 On
This project, which took place in 2015, was a collaboration between the Universities of Sheffield and Edinburgh, the BBC (CBeebies), children's media industry partners the companies Foundling Bird and Dubit, and Monteney Primary School in Sheffield. The project was led by Professor Jackie Marsh from the University of Sheffield.
The aims of the project were to develop understanding of preschool children's use of tablet apps and identify the ways in which the use of apps may promote play and creativity, and to use this information to inform future app development and future purchases of apps by parents and caregivers and early years settings and schools.
An online survey was completed by 2,000 parents and caregivers, outlining the digital activities of 0-8 year old children in the UK.
Detailed case studies were undertaken with six families in a city in the North of England, using ethnographic methods, including interviews and observations of children using technologies. Children also wore 'Go-Pro' cameras as they interacted with apps.
Observations and interviews were then undertaken with 12 children in a nursery and primary school in a city in the North of England. Finally, an analysis of the ten most popular apps for pre-schoolers was undertaken to identify the features that supported or limited, play and creativity.
On this page, the full report of the study can be downloaded, along with reports for the various stakeholder groups: early years practitioners, parents and caregivers and children's media and app developers. 
---
This project has a range of outputs, aimed at different audiences.
---
---
University of Sheffield: Professor Jackie Marsh (Principal Investigator), Dr Dylan Yamada-Rice (Co-Investigator), Dr Julia Bishop, Jamal Lahmar, Dr Fiona Scott
University of Edinburgh: Professor Lydia Plowman (Co-Investigator)
BBC/CBeebies: Katie French, Maddalena Piras, Sally Thornhill
Dubit: Simon Davis, Peter Robinson
Foundling Bird: Andrew Davenport
Monteney Primary School: Peter Winter
The study was funded by the Economic and Social Research Council (ES/M006409/1)
Flagship institutes
The University's four flagship institutes bring together our key strengths to tackle global issues, turning interdisciplinary and translational research into real-world solutions.