I desire to be an educator who gives students positive values and shapes them into individuals with critical, creative thinking and positive values
MA Education: Language and Education
Ada is a resident tutor at the Chinese University of Hong Kong where she tries to instil in her students the positive values she gained on the course.
I am aware of what I want to pursue is more than becoming a qualified teacher in possession of well-rounded teaching techniques. More importantly, I desire to be an educator who gives students positive values and shapes them into individuals with critical, creative thinking and positive values instead of just focusing on score-oriented teaching.
To realise these aspirations, I am highly motivated to equip myself with sophisticated teaching methodologies and international vision by pursuing an MA in Language and Education at the University of Sheffield. And after in-depth program research, I find this course is my best choice to fulfil my above-mentioned learning expectations and career aspirations. In the program, I can take strategically designed courses delivered by world-leading researchers.
Undoubtedly, the MA in Language and Education has been designed to provide the recipient with a solid theoretical foundation, which is essential for a qualified English language educator. In addition to this, the cultivation of critical thinking for students is manifested in each dimension of the curriculum design, precisely where I have benefited the most. After taking the MA program, I found that I would actively regard issues from a different perspective and shape my judgment of an issue by using objective analysis and evaluation.
Furthermore, I largely expanded my social network and benefitted from my schoolmates' network, which is a great asset to my career, in fact, many of my colleagues are also graduates of the University of Sheffield.
I also met great friends from different countries, and thanks to them, I had a really good time in Sheffield. We also got to know each other's home countries better and experienced different cultures. All of these things I didn't expect and would never be able to meet before I came to study in Sheffield. Meanwhile, the international teaching environment has also benefited my career. As a resident tutor at the Chinese University of Hong Kong (Shenzhen), my job also involves helping international students to adapt to life in China as quickly as possible. It is the experience of studying in another country that allows me to put myself in the shoes of these international students.
Thus, I am glad I chose to undertake my postgraduate studies at the University of Sheffield.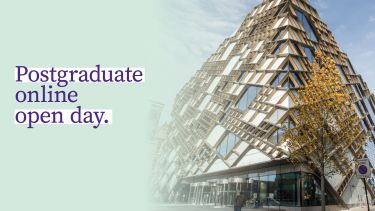 Postgraduate online open day
Book your place at our online open day on Wednesday 26 April to find out more about postgraduate taught study at the University of Sheffield.