We are a World Top 100 University with a global reputation for excellence in research and teaching.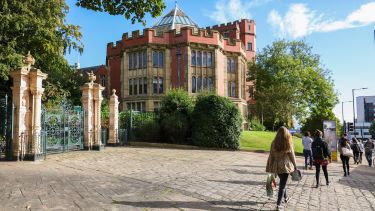 Among our current partners are many prestigious universities and some of the biggest names in industry. Partnering with us means access to more than 2,000 expert researchers with a wealth of experience. 
What partnerships do we have internationally?
We have partnerships with leading universities across the world in countries including China, Brazil, Australia, Canada, Japan, New Zealand, Singapore and the USA. We work with our international partners to strengthen the depth and impact of our research and enhance the global experience of our students and staff. Together we share knowledge, facilities and insights which lead to mutually beneficial results.
How to get in touch?
We are always looking for new opportunities for international collaboration in research, education and student and staff exchanges. If you would like to discuss a potential international partnership or collaboration, please contact the International Partnerships Team.
A world top-100 university
We're a world top-100 university renowned for the excellence, impact and distinctiveness of our research-led learning and teaching.