Dr Kushwanth Koya
BEng (Anna, India), MSc (Northumbria), PhD (Northumbria), PGCLTHE (Sheffield Hallam), FHEA
Lecturer in Information Management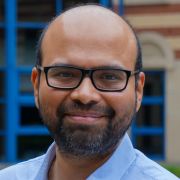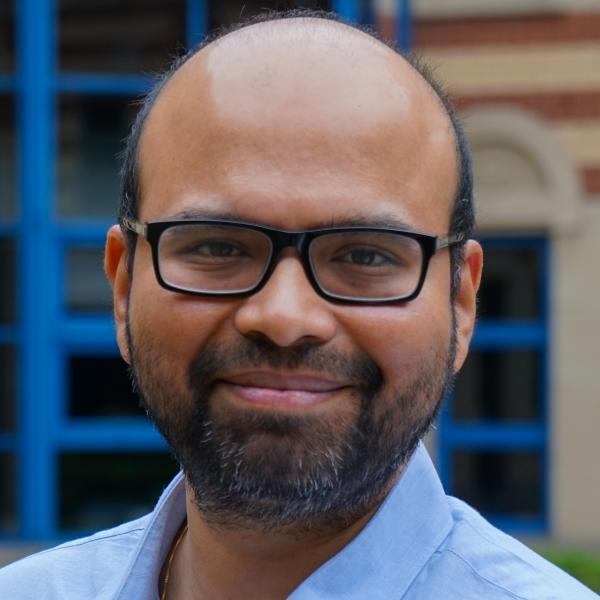 Profile

I earned a PhD in Information Framework Development from Northumbria University's iSchool in 2014 and subsequently held various academic positions. In 2017 I was appointed as a Senior Lecturer in Business Systems and Information Studies at Sheffield Hallam University, and additionally held the role of Research Lead within my subject group.

I joined The University of Sheffield's Information School in 2022 as a Lecturer in Information Management. My current research interests lie at the intersection of society, information needs and digital technologies, specifically investigating how different sections of society have their information needs met through accessing various digital technologies.

I have been teaching and leading various modules at all academic levels related to information sciences, both theoretical and applicative, since my doctoral days, which I thoroughly enjoy.

University responsibilities

Students' Mentor
Exams' Officer
Research interests

I am currently working on projects to ascertain the information needs and their classifications, of young informal carers in the UK in collaboration with Strathclyde and Leeds Beckett. Along with colleagues at Northumbria, De Montfort and Suffolk, I' am investigating the microblogging dynamics of NHS workers during the Covid19 pandemic. I' am also working with two of my former students, Rob Frear (Chesterfield Royal Hospital) and Salime Mascarenas (Prometheus Group) to ascertain diabetes ketoacidosis readmission risks from hospital records and information needs of stakeholders towards developing trust in machine learning based manufacturing processes in the aerospace industry respectively.

My recent research investigated the interpretation of GDPR principles by various UK Higher Education stakeholders, particularly focussing on the utilisation of student data and in collaboration with Santander Bank on a students'-led project, we investigated the factors responsible for digital banking adoption in young adults in the UK.

My previous research has contributed towards identifying information practices influencing the attainment of UN Sustainable Development Goals and cultural sustainability. I was a named researcher in a JISC funded project which led to the development of a recommendations-based reading list prototype learning and resource management for UK higher education libraries, which further sparked interest to develop a novel ranking method for research datasets, based on quality and popularity.

My research has been published in scholarly outlets i.e., Journal of the Association of Information Science & Technology (JASIST), Journal of Information Science, PlosOne, iConference and the Asia-Pacific Information Technology Conference (ACM organised).
Publications

Journal articles

Conference proceedings papers
Teaching activities

I teach on the following modules:

Information Systems & Organisation

Information & Knowledge Management

Dissertation
Professional activities and memberships

I am a volunteer reviewer for the Journal of Information Science, Studies in Higher Education, IFLA, Journal of Advanced Nursing (qualitative methods) and The Digital Humanities Workshops.

I am on the editorial review board of the International Journal of Systems and Society.