Dr Morgan Harvey
(he/him)
BSc (Strathclyde), PhD (Strathclyde)
Senior Lecturer in Data Science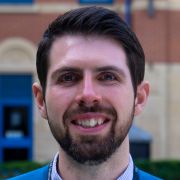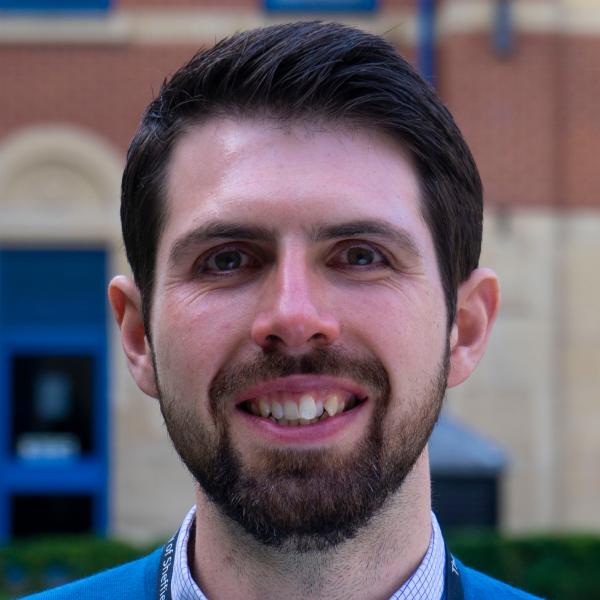 Profile

I am a Senior Lecturer in data science and information retrieval here at the Information School of the University of Sheffield. I hold a PhD in Information Science from the University of Strathclyde, which I completed in 2011, and since then have worked in academic roles in the UK, Germany and Switzerland. Before coming to Sheffield, I was a senior lecturer at Northumbria University in Newcastle and a research associate at the University of Lugano in Switzerland and the University of Erlangen-Nuremberg in Germany.

To date, I have published more than 60 peer-reviewed conference papers and journal articles in the fields of information retrieval, information behaviour and recommender systems. I have successfully acquired over £250,0000 in research funding to support my research, including a recent AHRC grant on using machine learning techniques to support the transcriptions and linking of historical records from the US civil war.

University Responsibilities

Programme Coordinator of BSc Data Science
Research interests

My work aims to bridge the gap between "systems" and "user-centred" Information Retrieval and Recommender Systems. I conduct research in the fields of information retrieval, information behaviour, recommender systems and in the wider area of information and data science and have published more than 60 peer-reviewed conference papers and journal articles. Although my research is applied in a broad array of different contexts, at its core is the idea of helping to connect people to the information they need or want.

Recent work includes:

Using recommender systems and nudging techniques to help people to eat more healthily and in a more sustainable manner.
Understanding and mitigating the effects of everyday interruptions and distractions on mobile search.
Investigating the information behaviour and information literacy of people when engaging with digital council services and when thru-hiking.

PhD Student Supervision

I am interested in supervising PhD projects in any research topics related to my aforementioned areas of interest and experience. I am particularly interested in supervising work on recommender and assistance systems and how they can be applied to promote nutritious and sustainable eating.
Publications

Journal articles

Chapters

Conference proceedings papers

Theses / Dissertations

Preprints
Research group

I am a member of the iSchool's  Information Retrieval Research Group.

Current PhD students

Amnah Alluqmani: Assisting Visually Impaired and Blind People in Online Shopping
Aisha Alshammri: Exploring and Understanding Factors that Affect the Adoption of Personal Health Records Among Healthcare providers and patients in Saudi Arabia
Khalid Fallatah: An Investigation of Health Information Encountering and Seeking Behaviours on Social Media Platforms
Mengjyisong "Sookie" Zhao: Context-aware Healthy Food Recommender Systems
Teaching interests

I am a fellow of the Higher Education Academy and have been teaching in various academic roles since 2008 in the UK, Germany and Switzerland. I teach on a wide range of data and information science-related topics, including: information retrieval, databases, data mining, recommender systems, business intelligence, data analytics and programming.

I currently teach on three modules at the Information School: Data Mining (INF6028), for which I act as module coordinator; Database Design (INF6050) and Database Design and Data Management (INF6505); and Information Retrieval- Search Engines and Digital Libraries (INF6060).
Professional activities and memberships

Membership of professional bodies

Fellow of the Higher Education Academy

Committee and advisory group membership

Member of the technical programme committees of major conferences in the field of information retrieval, including:

SIGIR
CHIIR
ECIR
CIKM
SIGCHI

Journal and conference reviewing

Reviewer for several international journals, including:

Information Processing and Management (IP&M)
Transactions on Information Systems (TOIS)
Journal of Librarianship and Information Sciences (JOLIS)
Pervasive and Mobile Computing (Elsevier Journal)
The International Journal of Human-Computer Studies
Information Retrieval Journal (Springer)

Invited presentations

Invited keynote speaker at RESULTS workshop on Recommender Systems for Engaging Users with Healthy Living Habits 2019, Bristol, UK

Other roles

Doctoral Consortium Mentor at CHIIR 2019, Glasgow, UK and CHIIR 2020, Vancouver, Canada
Senior PC member for ECIR 2017, 2019 and 2020
Proceedings chair of IIiX 2014 in Regensburg
Organiser of Searching for Fun workshop in 2012 and 2014
Examiner of PhD dissertations submitted to the University of Regensburg and Northumbria University