Clive Humby
Visiting Professor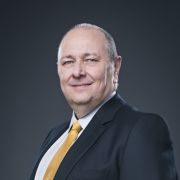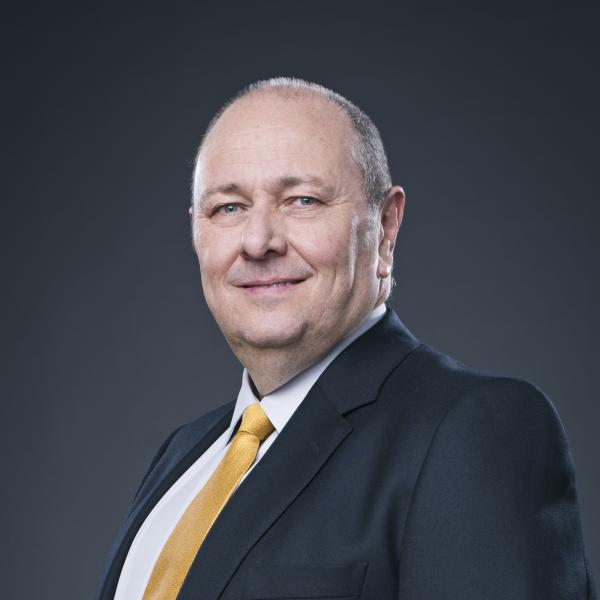 C.Humby@sheffield.ac.uk
The Wave
Full contact details
Clive Humby
Information School
The Wave
2 Whitham Road
Sheffield
S10 2AH

Profile

Clive has been applying mathematical methods and computer science to Census, Consumer and other data sets for over 45 years.

He has been at the forefront of innovation with consumer data. Initially using summarised data sets such as the Census at CACI and then laterly using individual transaction data at dunnhumby.

Today, he advises a wide range of businesses and government on Data Strategy, Privacy and application of data to business processes.

He co-authored "Scoring Points" in 2003, which tells the early story of Tesco Clubcard, how it fundamentally changed business processes to make Tesco more customer focussed and led to the development of Tesco Personal Finance and Tesco Mobile, which has become a standard text in many MBA and Business Schools.

In 2006, he coined the phrase "Data is the new oil", drawing analogies with the revolution that oil produced for industry and how data shares many of the challenges in the process of refining, building by-products and distilling data to make it useful to drive business innovation.

In 2014, he was portrayed as a character in James Graham's play "Privacy" that ran at the Donmar Theatre, London before moving to New York.

He has held visiting professor roles at both Northwestern University, Chicago and Kingston University and is currently Visiting Professor of Data Science at Sheffield University.

Clive is a patron of the Sir Isaac Newton Institute of Mathematics in Cambridge where he has worked on a number of projects with leading global academics to explore ways of anonymising and masking big data.

His work and contribution to the evolution of Data Science has been recognised by several business and practice bodies.

He is Fellow and Patron of the Market Research Society, Fellow of the Institute of Data and Direct Marketing, Fellow of Institute of Mathematics and its Application and was made Companion by the Operational Research Society.

He was awarded Doctor of Engineering (Sheffield) and Doctor of Science (Kingston). In 2019, Clive was awarded an OBE for services to business and data.

Brief History

CACI 1976-1989  

Clive joined CACI in 1976 to work on a project for the US government using census data for locating Army recruitment locations. In 1979, he returned to the UK to establish CACI Market Analysis, translating these methods to the commercial sector.

He was the first to make the link between postcode and census geography to allow a better understanding of consumer behaviours and one of the 3 architects of ACORN system, widely used by government and commerce for local area planning, market research and consumer targeting.

He developed the first commercial Site Location planning tools for assessing store catchments and media areas and built many of the methods in location planning, gravity models and developed methods for building random but representative samples for large scale market research.

He was Senior Vice President and managing Director at CACI's Market Analysis division in Europe for 6 years with services in UK, Ireland, France, Scandinavia and Germany.

In 1989, Clive established dunnhumby with his wife and CACI colleague, Edwina Dunn. They recognised that the future lay in processing individual transaction data around each consumer and established dunnhumby to fulfil that idea.

The business was to grow from a back bedroom start-up with just the 2 of them to over 1500 people in 30 countries around the world.

Initial clients were varied from telecommunications, car manufacturers to media but their transformation really began with a collaboration with Tesco which started in 1994 and the subsequent launch of Tesco Clubcard in February 1995. This went on to complete transform the way retailers engaged with customers around the world. Over the next 15 years, Tesco was to double in size and dunnhumby became partners to over 30 major grocery retailers from South America to Southeast Asia.

At dunnhumby, they developed an extensive range of analytics of shopping data and developed methods for sharing insights from this data with commercial partners whilst protecting consumers' personal transaction data.

In 2003, the Tesco Story was documented in "Scoring Points" published by Kogan Page by Clive, Terry Hunt and Tim Phillips and it went on to become a best-selling text for many business schools.

In 2011, dunnhumby was sold to Tesco and he and Edwina are now working on helping organisations build valuable products from their data.

Post dunnhumby 2011- to date

Since selling dunnhumby in 2011, he has gone on to become advisor to various investment funds, business and government bodies as well as continuing to innovate on the application of methods to describe and understand consumer behaviours.

He has extensively worked with banking data, telecommunication, social media as well as revisiting many of his early spatial analysis work with applications to new government 'open data sets' on housing, academic results and transport infrastructure.

Clive was appointed as Trustee to The Royal Academy of Arts in 2015 and is Chair of the Friends of the Royal Academy.

He has contributed to working groups of both the ESRC and EPSRC on the role of data in society.

He is passionate about the ethical use of data and is a strong advocate for limiting the application of AI in areas where discrimination of access might occur.

Clive and Edwina have established a charity, "The Clive Humby and Edwina Dunn Educational Foundation", which is particularly focused on the future of young people in an economy changed by AI and protection of children and young adults from harm. The two major initiatives the charity supports are:

The Female Lead which helps young women find better role models and help with the negative impact of Social Media and Your Life which helps teenagers explore A level choices and the jobs of the future.