Professor Peter Willett
MA (Oxford), MSc (Sheffield), PhD (Sheffield), DSc (Sheffield)
Professor Emeritus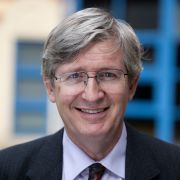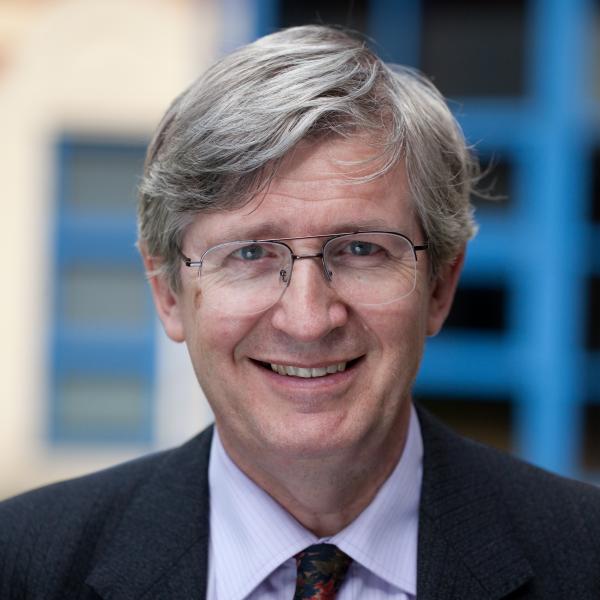 p.willett@sheffield.ac.uk
Regent Court (IS)
Full contact details
Professor Peter Willett
Information School
Regent Court (IS)
211 Portobello
Sheffield
S1 4DP

Profile

I obtained an MA in Natural Sciences (Chemistry) from Oxford University, following which I came to the Postgraduate School of Librarianship and Information Science (as it was then called) at the University of Sheffield in 1975 to study for an MSc in Information Science. Following that, a PhD on the indexing of chemical reactions and post-doctoral work on the automatic classification of document databases, I was appointed to a lecturership in 1979. I was awarded a personal chair in 1991 and a DSc in 1997 and spent my entire professional career here in the School, retiring in December 2019 as Professor Emeritus.
Research interests

My research focused principally on the development of novel techniques for a range of important applications in chemoinformatics, but I also made significant contributions to information retrieval and to bibliometrics. Many algorithms originally developed in my research group are embodied in operational chemoinformatics software that is in use throughout the world, with the GOLD, GASP and GALAHAD programs for ligand-protein docking and pharmacophore mapping being widely distributed on a commercial basis.

My research has been reported in over 550 articles, books, chapters, reports etc. that have attracted over 36000 citations in Google Scholar (h-index of 86). I supervised over 70 successful PhD studentships and was awarded 91 research grants and contracts to a total value of ca. £6.5M. Much of this work was supported by industry, the collaborations involving GlaxoSmithKline, Johnson and Johnson, Eli Lilly, Novartis, Pfizer, Syngenta and Unilever inter alia.
Publications

Books

Journal articles

Chapters

Conference proceedings papers
Grants

Research Projects

Open-Access Mega Journals and the Future of Scholarly Communication

| | | | | |
| --- | --- | --- | --- | --- |
| Arts and Humanities Research Council | Investigator | £421,465 | 2 November 2015 | 24 months |

Open-access 'mega-journals' are an emerging publishing trend which has the potential to reshape the way researchers share their findings, remoulding the academic publishing market and radically changing the nature and reach of scholarship. This project will investigate the influence of mega-journals in the academic community and beyond.

Bio-renewable Formulation - 6 month extension

| | | | | |
| --- | --- | --- | --- | --- |
| Unilever | Investigator | £49,171 | 1 February 2015 | 12 months |

Bio-renewable Formulation Information and Knowledge Management System

| | | | | |
| --- | --- | --- | --- | --- |
| Technology Strategy Board | Investigator | £24,992 | 1 April 2014 | 24 months |

Innovative ICT can play a crucial role in many innovation processes, but its potential is not always exploited in many industries. A route to innovation in formulated product industries is the exploitation of materials in what would otherwise be lost to waste streams from current manufacturing processes. This is exciting both in terms of realising additional value from manufacturing, but also in reduced utilisation of unsustainable material sources and exploitation of novel feedstocks for novel functional materials with new application benefits. This project will develop an information system based on highly innovative information technologies with the capability to rapidly identify the feedstock and functional material opportunities for formulated products, and demonstrate its value in rapid bio-derived surfactant discovery. It aims to support chemical using industries where environmental impact, sustainability and materials security are increasingly significant drivers of innovation alongside improved performance in formulated products. Project partners are Unilever, British Sugar, Croda, Cybula, University of Manchester and University of Liverpool

N8 Biohub Information and Knowledge Management System

| | | | | |
| --- | --- | --- | --- | --- |
| Technology Strategy Board | Investigator | £131,128 | 1 October 2013 | 28 months |

The overall aim of this project is to build, and demonstrate the value of, an information system (IS) to support the creation of a "Bio-Hub" centred on the N8 university group. The IS will demonstrate how functional ingredients from simple transformations of sustainable plant & waste feedstocks can be identified more quickly and recommend the best feedstocks for a particular function. It will address two big data problems using clever algorithms: semantic extraction of the available domain literature (terabytes) and optimised global search algorithms to explore the combinatorially large number of transformation products (up to petabytes). The innovations are in the creation of robust enough algorithms to run semi-automonously in an information system and in bringing these together with all the other components. The value will be demonstrated for specific feedstocks and applications, but the ICTs will be selected for simple extension to, and maintenance of, the overall information domain. Project partners are Unilever, British Sugar, Croda, Cybula and University of Manchester.

AstraZeneca Collaboration - Pharmacophores

| | | | | |
| --- | --- | --- | --- | --- |
| AstraZeneca | Investigator | £74,512 | 1 January 2007 | 12 months |

The project involved the development of a new multiobjective optimisation method for pharmacophore identification from sets of active compounds. A pharmacophore describes the three-dimensional arrangement of chemical features required for a small molecule to bind to a receptor and the aim of this project was to deduce the pharmacophore from a series of active compounds in the absence of the structure of the receptor itself. This involves superposing the compounds so that their common features are overlaid.

Sanofi-Sheffield collaboration

| | | | | |
| --- | --- | --- | --- | --- |
| Sanofi-Aventis | Principal Investigator | £92,421 | 1 January 2007 | 12 months |

Array design for lead optimisation in pharmaceutical research

| | | | | |
| --- | --- | --- | --- | --- |
| GlaxoSmithKline | Investigator | £252,000 | 23 October 2006 | 48 months |

This EPSRC-funded project focused on the development of tools to assist medicinal chemists in the design of compound arrays during the lead optimisation stage of drug discovery. Lead optimisation is a complex, time-consuming task, in which chemists seek to obtain a promising balance among potency, off-target interactions, toxicity, and pharmacokinetic behaviour, to identify a candidate molecule to progress to clinical trials. The focus has been on inverse QSAR, that is, determining the structural change necessary to achieve a desired change in property. This was been approached through retrospective studies of lead optimisation projects within the GSK archive and the development of computational tools that can be applied in prospective array design to inform decision making by chemists. These included a novel context-sensitive approach to matched molecular-pairs analysis.

Vector Analysis of 2D Fingerprints and Screening Data

| | | | | |
| --- | --- | --- | --- | --- |
| Xention Limited | Principal Investigator | £13,000 | 1 July 2005 | 2 months |

Support tools for automatic pharmacophore generation

| | | | | |
| --- | --- | --- | --- | --- |
| Pfizer | Investigator | £71,467 | 1 March 2004 | 22 months |

Johnson and Johnson PhD

| | | | | |
| --- | --- | --- | --- | --- |
| Janssen Pharmaceuticals N.V. | Principal Investigator | £76,305 | 1 January 2004 | 36 months |

Richmond Continuation

| | | | | |
| --- | --- | --- | --- | --- |
| Tripos | Principal Investigator | £14,800 | 1 January 2004 | 3 months |

Mining molecular bioassay data

| | | | | |
| --- | --- | --- | --- | --- |
| Pfizer | Principal Investigator | £125,016 | 1 January 2003 | 24 months |

Cheminformatics methods for HTS and profiling data analysis

| | | | | |
| --- | --- | --- | --- | --- |
| Novartis | Principal Investigator | £50,001 | 1 December 2002 | 36 months |

PhD studentship

Development of novel methods for protein surface representation and comparison

| | | | | |
| --- | --- | --- | --- | --- |
| Biotechnology and Biological Sciences Research Council | Investigator | £151,376 | 1 December 2001 | 24 months |

Generation of 3D Hyperstructures

| | | | | |
| --- | --- | --- | --- | --- |
| Tripos | Principal Investigator | £106,000 | 1 December 2001 | 24 months |

Use of graph-theoretical methods in computation chemistry for pattern identification

| | | | | |
| --- | --- | --- | --- | --- |
| Medical Research Council | Investigator | £49,392 | 1 May 2001 | 36 months |

Probabilistic prediction of bioactivity

| | | | | |
| --- | --- | --- | --- | --- |
| Zeneca Pharmaceuticals | Principal Investigator | £170,251 | 1 March 2001 | 36 months |

Genome Analysis Using DNA Structure

| | | | | |
| --- | --- | --- | --- | --- |
| Biotechnology and Biological Sciences Research Council | Investigator | £134,164 | 1 January 2001 | 36 months |

Discrete Mathematical Approaches to Chemical Information Retrieval

| | | | | |
| --- | --- | --- | --- | --- |
| Parke Davis Neuroscience Research Centre | Principal Investigator | £31,396 | 1 October 2000 | 36 months |
Professional activities and memberships

Recipient of the Skolnik Award of the American Chemical Society (1993), of the Distinguished Lecturer Award of the New Jersey Chapter of the American Society for Information Science (1997), of the Tony Kent Strix Award of the Institute of Information Scientists (2001), of the Lynch Award of the Chemical Structure Association Trust (2002) of the American Chemical Society Award for Computers in Chemical and Pharmaceutical Research (2005), of the Patterson-Crane Award of the American Chemical Society (2010), and of the Jason Farradane Award of the UK e-Information Group (2012).
Included in Who's Who in Science and Engineering (1995-) and Who's Who (2004-).

Editorial board membership

Journal of Documentation
MATCH Communications in Mathematical and in Computer Chemistry

Journal and conference reviewing

A huge range of journals, most recently: Aslib Journal of Information Management; Educational Research and Reviews; Global Knowledge, Memory and Communication; Information Research; Journal of Chemical Information and Modeling; Journal of Documentation; Journal of Organic Chemistry,;MATCH Communications in Mathematical and in Computer Chemistry; Performance Measurement and Metrics