Understanding Alzheimer's and developing treatments
A key research theme in the Chemoinformatics research group
Alzheimer's disease is the leading cause of dementia in the developed world and there are currently no cures available. The Sheffield Chemoinformatics Research Group was a key partner on the European research project D3i4AD and worked alongside the pharmaceutical industry and different European partners to find novel therapeutic and diagnostic compounds.
We are currently working with Prof. Chen, Professor of Medicinal Chemistry, to develop novel probe compounds against this disease using state-of-the-art artificial intelligence techniques.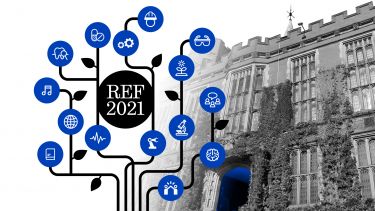 Research Excellence Framework 2021 results
The results demonstrate our research and impact excellence across a broad range of disciplines and confirm that our research is having a significant positive impact on lives across the globe.