Data Science student Arushi Das is from India. Her hobbies include baking, doodling, painting, Zumba, watching TV series and reading.
Hi, I am Arushi, pursuing MSc in Data Science in University of Sheffield. Besides having an excellent faculty, I was so impressed with the Student Union activities that this university became my first choice naturally. I feel privileged to be a Student Ambassador of my department because it is the best way to interact with International students like you all who would soon be a part of us. As I am staying in a private accommodation, I know much about accommodation, shopping, restaurant and pubs in and around the city, which I would be glad to share with you. Feel free to reach out to me. Sheffield - the safest city in the UK for students - is ready to welcome you with open arms.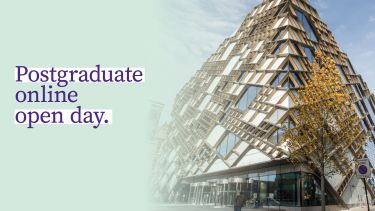 Postgraduate online open day
Book your place at our online open day on Wednesday 26 April to find out more about postgraduate taught study at the University of Sheffield.