Information Systems student Wenna Peng is from China. Her hobbies include taking photos and editing videos.
Hi, I'm Wenna! I like photography and I am enthusiastic about life. I work hard and insist on achieving my goals and achieving what I want. I think I have a good personality and am willing to communicate with people. I enjoy living in groups and am able to communicate with people objectively and directly. I am good at learning, diligent and pragmatic with broad interests.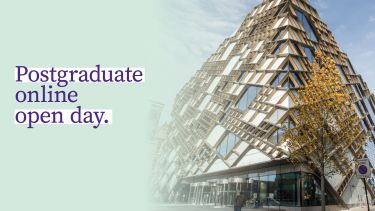 Postgraduate online open day
Book your place at our online open day on Wednesday 26 April to find out more about postgraduate taught study at the University of Sheffield.