Public and Political Communication in an Era of Populism, Pandemics and Propaganda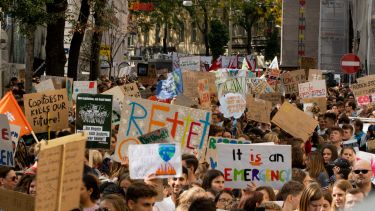 The University of Sheffield
---
Description
The International Public and Political Communication (IPPC) conference, organised by the Department of Journalism Studies at the University of Sheffield, UK, takes place between 22 and 24 March 2022.
The theme of this year's conference is 'Public and Political Communication in an Era of Populism, Pandemics and Propaganda'. 
The events of the past two years continue to shape the way we live and communicate. The ongoing Covid-19 pandemic has exposed stark economic inequalities that are fuelling the spread of populist and illiberal voices around the world. The crisis in journalism and public communication has served to undermine trust in democratic institutions whilst helping to mainstream conspiracy theories and harmful propaganda. At the same time, however, the growth of new technologies and information sources is also creating new spaces for marginalised, disenfranchised groups to counter ingrained imbalances of power and engender new democratic processes and political identities.
Making sense of this chaos, the annual IPPC conference brings together some of the most influential voices within public and political communications today. Beginning with a special keynote address by journalist and campaigner Owen Jones, the conference features a series of lectures, workshops, roundtable discussions, and documentary screenings. We will discuss topics such as the centrality of journalism to public communication and civic life, the rise of populism in Europe, the mainstreaming of hate-speech and the rise of conspiracy theories, digital propaganda and mis/disinformation during the pandemic, and, perhaps most importantly, the urgent challenge posed by climate change.
As a key event in the IPPC teaching calendar, the conference is principally organised for those studying on this degree. However, students from across the Faculty of Social Sciences are welcome to attend select talks.
Our outstanding reputation for journalism
The Department of Journalism Studies ranks in the top 5 of all three of the UK's independent university league tables.
Events at the University
Browse upcoming public lectures, exhibitions, family events, concerts, shows and festivals across the University.