Keep freedom of information free, academics tell government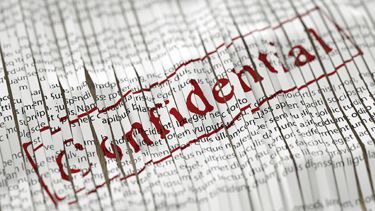 As part of its review of FOI, the UK government has set up an Independent Commission on Freedom of Information, which is consulting on ways of restricting access to information, including the possible imposition of a financial charge for every request made by a journalist or member of the public.
In response, four members of staff at Journalism Studies – Professor Jonathan Grun, Tony Harcup, Mark Hanna and David Holmes – have written a joint submission drawing on their own experiences of using, researching and teaching about FOI, which describes the proposals as running counter to the public interest.
The submission cites evidence of the benefits brought about by the first decade of the Freedom of Information Act, as well as the risks of watering it down or pricing people out of using it.
They write: "Since the Act came into force journalism students at the University of Sheffield have been taught how to use it to uncover information in the public interest. They are taught to use it responsibly, not frivolously, and as an additional mechanism for seeking and checking information rather as a substitute for other reporting methods.
Severely hampered
"As a result of their use of the Act they have revealed important information, first as students, then as students on work experience in newsrooms, and subsequently in their careers as journalists. One of our graduates has gone on to become a freedom of information specialist, establishing the FOI Directory as a public resource (www.foi.directory). The development of such expertise in using the Act to uncover information in the public interest would have been severely hampered, if not rendered impossible, by the introduction of fees for FOI requests."
The Sheffield journalism alumnus referred to by the submission is Matt Burgess, who graduated with BA honours in Journalism Studies in 2012. Matt is the author of Freedom of Information: A Practical Guide for UK Journalists, published by Routledge in June 2015.
The four add: "If complying with the Act is placing a burden on public authorities then one of the most effective ways of reducing such a burden is for them to publish as a matter of routine far more of the information they hold, thereby rendering FOI requests unnecessary in many cases."
The commission, which is due to publish its findings at the end of November, hit the headlines last month when it asked journalists not to quote statements made at its first official briefing or report who was in attendance.
Photo (top) © iStockphoto/maxuser
Flagship institutes
The University's four flagship institutes bring together our key strengths to tackle global issues, turning interdisciplinary and translational research into real-world solutions.