Sheffield students to take part in unique data journalism workshops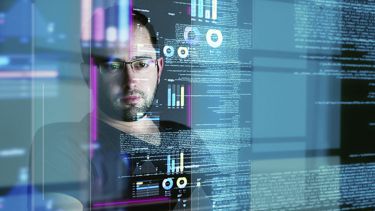 The sessions will help students to store, analyse and interpret data - an increasingly indispensable skill for media professionals - as well as looking at the bigger picture of the uses and value of data journalism and why it matters.
Led by PA's Ben Mayhew and Ian Jones, the workshops will take place in March, May and June and will be open to undergraduates and some taught postgraduate students in the Department of Journalism Studies.
The workshops follow a highly successful guest lecture from Ben - PA's head of data analysis - at the department's International Journalism Week in November 2016. As well as his role with the PA, Ben is widely known for his popular Experimental 361 blog, which applies data analysis and visualisation techniques to professional football.
The department's Dr Lada Price, who organised the week, said: "We are absolutely delighted to announce our new data journalism workshops led by the Press Association data team. We want to show to our students that working with data is not scary or intimidating. Ben and Ian will teach student useful techniques that will help them in their daily news reporting.
"Everyone at the department strongly believes that learning how to work with data accurately and in an ethical way is absolutely essential for future journalists."
An absorbing experience
The workshops, which are enabled by funding from the SMI, will use an interactive format and promise an absorbing experience for students.
Dr Petar Milin, the department's data science lecturer and Lada's partner on the project, said: "Sheffield's Department of Journalism Studies shows strong commitment to the education of journalists and communication experts for the future. In that, we believe, the data-driven approach will only gain in importance.
"And we are in an ideal position to help our students to enrich their professional toolset, by nourishing strong connections with experts in the field, and with support from the Sheffield Methods Institute."
Lada added: "Having good data skills opens up new possibilities for journalists to tell a compelling story in traditional and digital formats and is applicable in all stages of the journalistic process – from gathering and collating information through to analysis and presenting findings clearly.
"Most news organisations now expect their employees to have these skills and the workshop aims to provide our journalism students with sufficient insights and techniques to help them in their future employment.
"The workshops will be fun, interactive and will give students the confidence to work with data."
What Ben and Ian plan to cover in their interactive data workshops
What is data journalism? We'll answer that question using examples currently in the news, plus work done recently at the PA
What are the building blocks of data journalism and why do they matter? We'll talk through how we put together stories at the PA and run a group task to gather and analyse some data of our own
Getting the most out of spreadsheets – our most commonly-used tips and tricks for storing and manipulating data
Photo: © iStockphoto / PeopleImages
Events at the University
Browse upcoming public lectures, exhibitions, family events, concerts, shows and festivals across the University.