Dr Dmitry Chernobrov
BA (MGIMO); MPhil (Cambridge); PhD (MGIMO); PhD (St Andrews); SFHEA
Department of Journalism Studies
Lecturer in Media and International Politics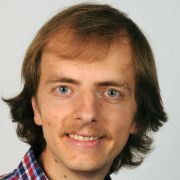 Profile

Dmitry joined the department as Lecturer in Journalism, Politics and Public Communication in 2015 and is also a Research Fellow at the Sheffield Institute for International Development. He has a PhD in International Relations from the University of St Andrews and a PhD in History from Moscow State Institute of International Relations (MGIMO), and has previously studied on a Fulbright award at the University of Denver. Dmitry is also a Senior Fellow of the Higher Education Academy.
Research interests

Dmitry's research focuses on two main areas: public perception of international politics and crises; and humanitarian communication futures.

Dmitry specialises in public perception of international politics. In his work, Dmitry argues that public interpretation of international crises is largely shaped by self-conceptions, psychosocial insecurities, and memories within collective identity contexts. He has published articles on identity, self-affirmation and ontological security; and on the public understanding of the 'Arab Spring' in Russia and the UK. This research offers an interdisciplinary integration of international relations, political psychology, memory and media studies. Recently, Dmitry completed a project on diaspora, identity and memory of conflict, funded by a research grant from the University of Southern California.

Another strand of Dmitry's research explores digital transformations in humanitarian crisis response. He is particularly interested in how humanitarian agencies and media see the future of communication in crises, how these visions differ between western and non-western contexts, and how the appearance of digital humanitarians and direct communication channels redraws the traditional roles and powers of crisis actors. This research involves interviews and collaborations with major humanitarian agencies and has in part been supported by a grant from the Sheffield Institute for International Development.
Publications

Books

Journal articles

Website content
Teaching activities

Dmitry's teaching situates media into the wider political and societal contexts. He encourages students to be critical and reflexive about perception and representation of global issues and teaches using interactive formats such as debates, crisis modelling, film discussions, and student-led research projects.

Dmitry is the module leader for:

JNL305 Dissertation in Journalism
JNL323 Introduction to Research Methods
JNL6027 Journalism, Globalisation and Development
JNL6041 Media, Society and International Crises

He also oversees dissertation work by students on MA Global Journalism (JNL6133) and MA International Public and Political Communication (JNL6600).
PhD supervision

Dmitry is interested in supervising doctoral students in the following areas:

Media representations, identity and public opinion
Emotion and collective memory
Humanitarian crisis communication
Media and international development
Critical conceptions of security/insecurity in media and politics

Current PhD students

Zhong Zhang: The Civil Power of Nonprofit Journalism in China