Dr Emma Heywood
BA; MA (Manchester); PhD (Manchester)
Department of Journalism Studies
Lecturer in Journalism, Radio and Communication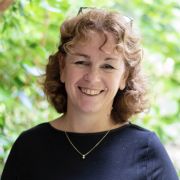 Profile

Emma is a researcher and Lecturer in Journalism, Radio and Communication. Her research focuses on the role and impact of radio in conflict-affected areas. She is principal investigator on two large research projects: a large UKRI-funded project investigating perceptions and representations of women's rights and empowerment by radio in Mali, Niger and Burkina Faso; and an urgent Covid-19 response project funded by Elrha examining the use of radio and social media to address misinformation about the pandemic among internally displaced persons (IDPs) in Burkina Faso. Both projects build on current work by the FemmePowermentAfrique project, which Emma leads.

Previous projects have been part-funded by the Swedish development agency and the University of Sheffield and have assessed the impact of radio on women's empowerment in Niger and Mali.

Emma has also examined foreign conflict reporting of the Israeli/Palestinian conflict by Russian, French and UK television news providers and also audience perceptions of this reporting. She has previously been awarded British Academy funding for her West Bank project, which investigated the role of local radio in NGO activities in war-affected zones. She has conducted extensive fieldwork in the West Bank and now in west Africa.
Research interests

Emma's research interests lie in the role of radio in fragile and conflict-affected zones and she works closely with international media development agencies, non-governmental organisations (NGOs) and civil society organisations (CSOs). She is the principal investigator of the FemmePowermentAfrique project, which is conducting large-scale qualitative and quantitative research into the impact of radio on women's empowerment in Niger, Mali and Burkina Faso in collaboration with Fondation Hirondelle.

She has recently been awarded a large UKRI GCRF grant to analyse radio and women's empowerment in the Sahel using natural language processing to code the data and social media platforms to gather listener feedback. She has also been awarded a large grant from Elrha to fund an urgent Covid-19 response project examining the use of radio and social media to address misinformation about the pandemic among internally displaced persons (IDPs) in Burkina Faso.

Emma has previously conducted research into the interaction of radio and NGOs in the occupied Palestinian territories. She has worked closely with radio and NGOs in the West Bank and conducted in-depth content analyses of NGO-related material broadcast on radio. Funded by the British Academy, the research confirmed the radio's contemporary importance as a mode of broadcasting, demonstrating how it reinforces a sense of local community and provides new communicative possibilities for marginalised social groups.

She has also conducted focus groups in the West Bank, Russia, France and the UK to investigate audience perceptions of various aspects of foreign conflict reporting including identity, portrayals of violence, and humanitarianism. She has published widely in all the above areas and her book Radio and Women's Empowerment will soon be published by Palgrave.

Drawing on her research experience in impact assessment, Emma has recently co-edited a book Research Impact and the Early Career Researcher, which documents experiences and perspectives on the emerging concept of research impact from a range of disciplines and places them within an analytical and critical discursive framework. A previous book explores the state of European foreign conflict reporting by public service television broadcasters, post-Cold War and post-9/11, using the ongoing Israeli/Palestinian conflict as a case study. The research has contributed to identifying nationally differentiated perceptions of conflict throughout the world and has illustrated the extent to which events occurring in, or associated with, the reporting country affect reporting.

Emma is also the chair of MeCCSA's Radio Studies Network (RSN).
Publications

Books

Edited books

Journal articles

Chapters
Teaching activities

Emma is the department's programme level approach (PLA) leader, ensuring that the University's holistic approach to programme design and delivery are implemented and continuously evolving. Emma is course leader for MA Global Journalism and is module leader for JNL6099 Radio and NGO Communication in Conflict-Affected Areas.

She is also a member of the team which teaches the 120-credit level-one JNL120 programme Essential Journalism. She supervises dissertations by students on MA Global Journalism (JNL6133).
PhD supervision

Emma is interested in supervising doctoral students in the following areas of research:

Radio, the media and international development 
Radio and conflict- and crisis-affected areas
The interaction between radio and international development agencies, NGOs, and CSOs (particularly regarding women's empowerment) 
The role of radio in a changing media context
Women's empowerment and international development

Current PhD students

Maryam Shams: The evolution of media coverage practices in conflicts: France in Chad (1968-2014), an exemplary case study