James Whitworth
Department of Journalism Studies
University Teacher
PhD student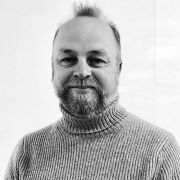 Profile

James joined the department as a University Teacher in February 2020. He is an award-winning, nationally syndicated newspaper cartoonist whose work has also appeared in books and a wide variety of magazines both in the UK and abroad, including titles such as Private Eye, Prospect, Hi-Fi News, the Dalesman, and the Author.

He worked as a reporter and feature writer for many publications including the weekly Sheffield Telegraph and daily Sheffield Star, the Independent, and numerous online clients such as Adobe before making the move into visual satire.

James is a regular guest on BBC radio and has appeared on TV. He is also the author of the DCI Miller series of crime novels.

James holds a masters degree in English Literature and Language and BA (Honours) in English from Sheffield Hallam University. Currently, James is completing a PhD, following undergraduate and postgraduate degrees in English language and literature.
Research interests

PhD title: Class, Politics and Editorial Identity: the history and role of pocket cartoons in the Daily Express and Daily Mirror 1939-1979

James' PhD research aims to explore the role of pocket cartoons in newspapers through case studies of major stories such as the Suez crisis and the Profumo affair.

Supervisor: Professor Martin Conboy
Publications

Journal articles

Book reviews

Website content
Teaching activities

James co-convened and is co-module leader for JNL6036 Journalism in Britain. He is also currently contributing to the following modules:

JNL116 Analysing News
JNL120 Essential Journalism
JNL232 Journalism: Critical Discourse Approaches
JNL305 Dissertation in Journalism
JNL315 Free Speech and Censorship
JNL6014 Ethics and Regulation
JNL6015 Power and Society