Dr Jared Ahmad
BA (Salford); MA, PhD (Manchester)
Department of Journalism Studies
Lecturer in Journalism, Politics and Communication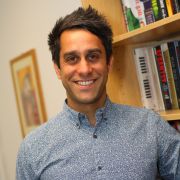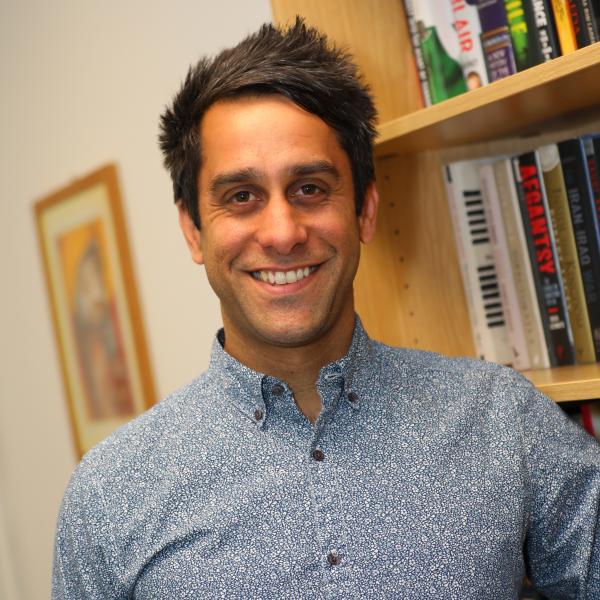 Profile

Jared joined the department in September 2017 as a lecturer in Journalism, Politics and Communication. Prior to this, he taught at the University of Manchester (2016-2017) and the University of Liverpool (2015-2016), where he convened modules ranging from politics and international relations to media studies and political communication. He has a BA in English and Cultural Studies (University of Salford), an MA in Literary and Cultural Theory (University of Manchester), and a PhD in politics (University of Manchester).
Research interests

Jared's primary research interests are situated at the intersection between cultural studies, poststructuralist theory and political communication, and focus on the changing nature of contemporary media discourses and representations of terrorism. In particular, his research centres on the way 'Islamic' terrorist groups are visually and verbally represented, and the power-knowledge relations that inform, underpin and give-rise to such portrayals.

He has recently completed a monograph for Palgrave-Macmillan's prestigious 'New Security Challenges' book series, entitled The BBC, the 'War on Terror' and the Discursive Construction of Terrorism: Representing 'Al-Qaeda' (2018). The book draws upon the work of French philosopher Michel Foucault and explores the various ways in which the BBC has sought to represent 'al-Qaeda' and thus make it meaningful for British television audiences over a ten-year period (2001-2011). Jared has also published in the journals Critical Studies on Terrorism and Media, War and Conflict.

His current research focuses on global media representations of the Islamic State phenomenon and seeks to consider the complex interactions that take place between political elites, terrorists and journalists in today's multi-layered communications environment.
Publications

Books

Journal articles

Chapters

Book reviews

Website content
Teaching activities

Jared is course leader for MA International Public and Political Communication (IPPC) and module leader for JNL6210 Research Methods and JNL6000 International Visual Public and Political Communication.  He teaches on JNL120 Essential Journalism and supervises dissertations for MA Global Journalism (JNL6133) and IPPC (JNL6600). He is also department lead for the Erasmus programme.
PhD supervision

Jared is particularly interested in supervising doctoral students in the following areas:

Media discourses and representations of the East, Islam, terrorism and political violence
The politics/processes of terrorist (self)representation, knowledge and power 
Violent Jihadi or far-right extremist propaganda
Terrorism and visual political communication