Dr Lada T Price
Department of Journalism Studies
Senior Lecturer in Journalism, SFHEA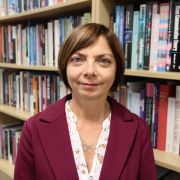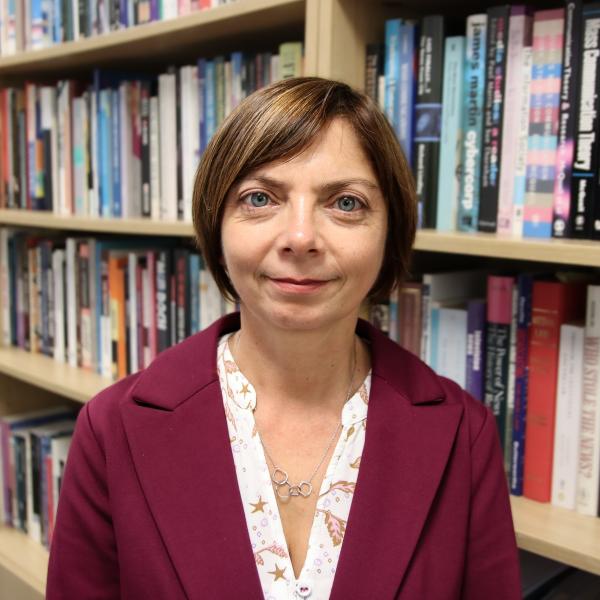 l.t.price@sheffield.ac.uk
9 Mappin Street
Full contact details
Dr Lada T Price
Department of Journalism Studies
9 Mappin Street
Sheffield
S1 4DT

Profile

Lada joined the Department as a senior lecturer in September 2022. Prior to that, she was a senior lecturer at Sheffield Hallam University for five years. 

Originally from Bulgaria, Lada worked as journalist for several years, reporting for Bulgarian National Radio, and for the Bulgarian sections of BBC World Service and Deutsche Welle. In 2020 she launched and lead the international Journalism Education Trauma Research Group (JETREG) together with Dr. Ola Ogunyemi from the University of Lincoln. Under their leadership, JETREG has grown into a diverse community of over 250 scholars and journalism practitioners from seven regions of the world including Europe, Middle East, Australia, New Zealand, North America, South America, sub-Saharan Africa and South Asia.

As a former journalist, Lada has witnessed the harsh reality of working as a journalist in a hostile environment that requires reporters to be aware of issues related to physical and psychological safety.  This includes violence, attacks, threats and online harassment aimed at diminishing journalists' right to freedom of expression. The starting point for her leadership in research and education is that keeping journalists safe starts in the classroom, not when they are already working in the field.

A key strand of Lada's research and educational initiatives aims to contribute to journalistic safety and wellbeing, an integral part of sustainable journalism, while promoting ethically responsible journalism practice. Her goal has always been to make education as robust and socially sustainable as possible and to foster a sense of standard in her area of study. She continuously strives to develop and maintain a style of teaching and learning that meets the distinct needs of her students while also exploring and experimenting with new methods of working with students and colleagues in the UK and globally.

Most weeks during the semester you will find her teaching on several undergraduate and postgraduate modules, and supervising dissertations. Lada's students have produced some truly outstanding research and she is am dedicated to supporting and nurturing ethical, critical-thinking, employable journalists and media professionals who have the skills to build a career in the journalism industry at home and internationally.
Research interests

The first strand of Lada's research is focused on media and journalistic practice in Eastern and Southern European democracies. More specifically, she examines threats to press freedom, such as censorship and self- censorship, media corruption, ethical challenges to journalistic practice, and violence and intimidation against journalists. She is also working on a large-scale comparative study researching more recent post-pandemic challenges to media freedom in Sothern Europe. The study aims to shed light on the various ways that governments as well as other key actors push through restrictions that hamper critical journalism in four countries in Southern Europe (Bulgaria, Cyprus, Greece and Malta). She has presented research at several conferences, including Future of Journalism Conference, 2020 and MECCSA, 2021.

The second strand of her research is focused on trauma in journalism. Lada has just completed a BA Leverhulme small research project, awarded in April 2021 for a project titled "Creating a safe space for journalists to speak about trauma: Examining the roles of journalism educators". The study aimed to make a major contribution to literature on journalism and trauma which has established that journalists lack safe spaces to speak about trauma. Evidence shows that the prevalence of PTSD among journalists is higher than the general population and that they are engaging in avoidance responses as coping strategies. The project developed a new framework for building resilience to trauma among journalists and journalism students. She presented this work at the ECREA Journalism Studies conference and the 9th annual ECREA conference in 2022.

In November 2022 she was awarded and is currently working on a knowledge exchange project titled: "Living to tell the tale – building community resilience in journalism." The project brings together researchers, educators, students, journalism practitioners and professional associations to discuss and provide training on resilience to trauma in journalism.
Teaching interests

Lada's primary teaching interest is Journalism. 
Teaching activities

Courses:

MA Global Journalism
MA International Public and Political Communication
MA Journalism
MA Broadcast Journalism
BA Journalism

Modules:

JNL6300 International Public and Political Communication Dissertation
JNL6014 Ethics and Regulation
JNL6075 Media Freedom – European, UK and US perspectives
JNL61005 Research Portfolio
JNL6210 Research Methods
JNLT33 Global Journalism
JNL335 Final Project
JNL120 Essential Journalism